ひと夏の長さより 思い出だけ多すぎて758*日奈
Summers are not long enough for the overflowing memories 758 * Hina
1st September 2022
Original: https://www.nogizaka46.com/s/n46/diary/detail/100658
真夏の全国ツアー2022
National Summer Tour 2022
大阪、広島、福岡、北海道、宮城、愛知
と6都市を周らせて頂き…昨日!
3年振りの明治神宮野球場にて、
ラストを迎えました〜!!!
As of yesterday, we visited the 6 cities of Osaka, Hiroshima, Fukuoka, Hokkaido, Miyagi and Aichi!
We have reached the last live show, the one in Meiji Jingu baseball stadium for the first time in 3 years~!!!
神宮の風が大好き。
「やっぱり乃木坂の夏はここだな…」
そう感じさせてくれる特別な場所。
I love the breeze in Jingu. It's a special place that makes you feel "this is Nogizaka's summer after all…"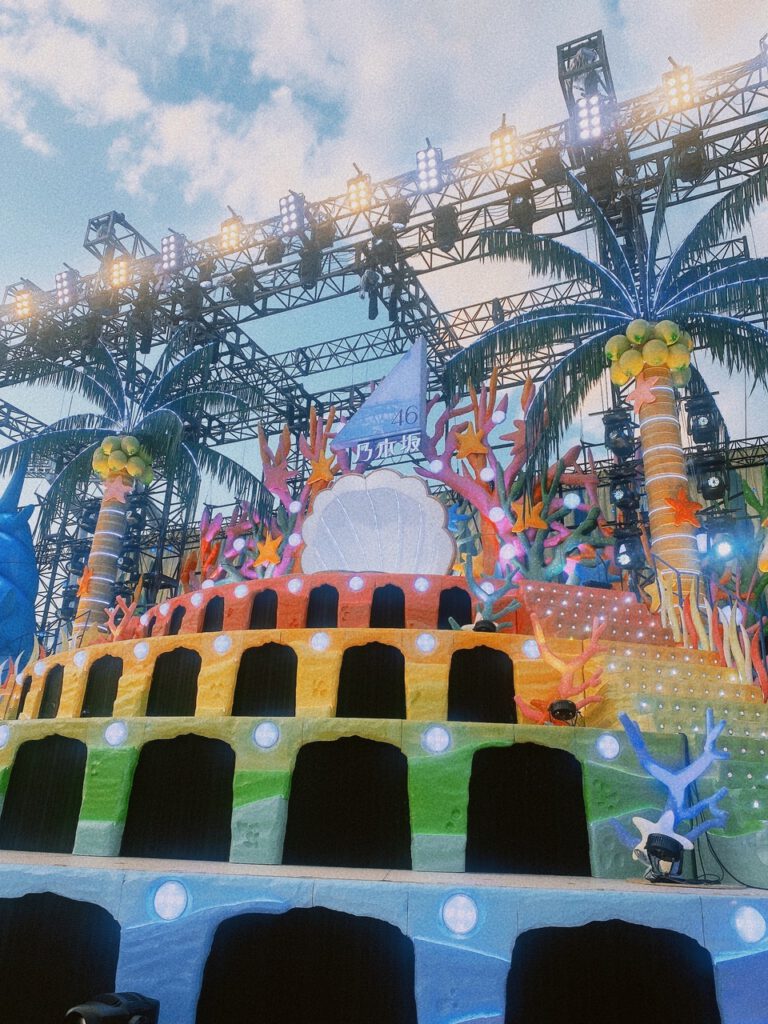 グループ結成から11年。乃木坂で過ごした夏。
思い出が多すぎて…多すぎて…
辛かったこともあったはずなのに、
楽しい光景ばかりよみがえります。
It has been 11 years since the group formed. Summers I spent in Nogizaka. The memories are many… many…
And even though there were some hard moments as well, only the happy memories come back.
それはきっと、ステージに上がったら目の前には応援してくださる皆さんがいて、
横を見たら笑い合える仲間がいて、
支えてくださるスタッフさんがいたから(*´-`)
本当にありがとうございました。
I am certain that when we are up on the stage, before us are all of you that support us, when I look to the side I see my friends who I can laugh with, and the supporting staff. (*´-`)
Thank you truly.
乃木坂に関わる全てが大好きです!
I love everything about Nogizaka!
乃木坂で過ごす夏は最高だったー!!!
本当に!さ、い、こ、う!!!
(ぎゅー!!!!ビッグハグって感じです笑)
Nogizaka summers are the best!!!
Truly! T-H-E-B-E-S-T!!!
(Gyu~!!!! This seems like a big hug lol)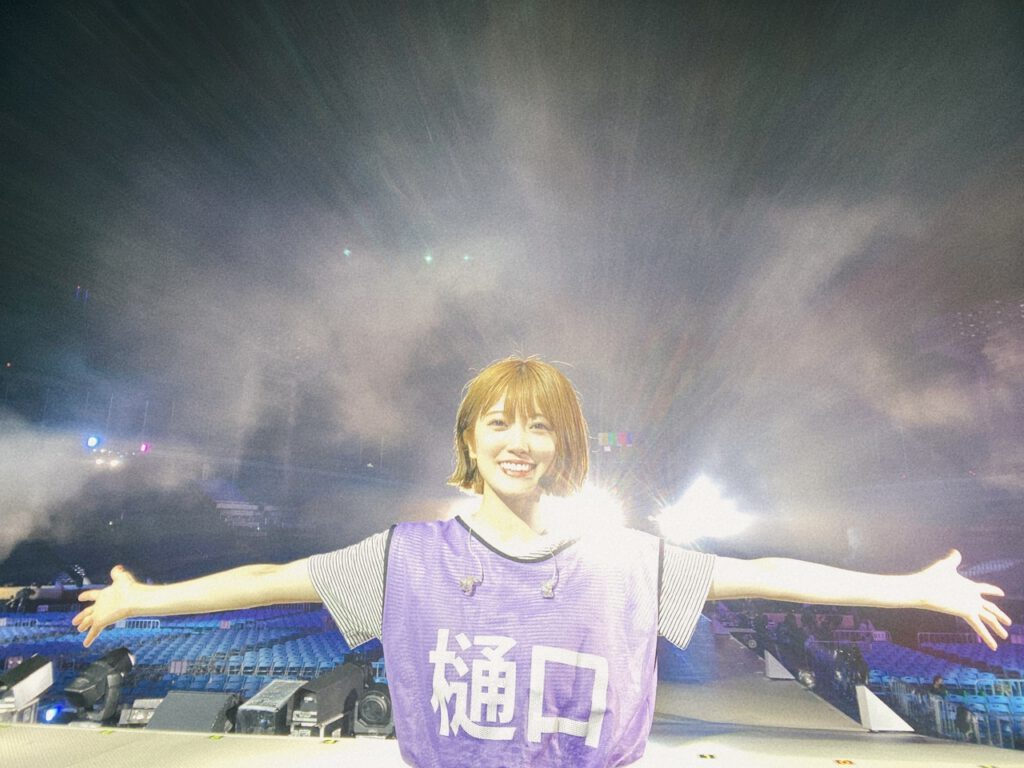 各地の会場に足を運んでくださった皆さん、
配信で応援してくださった皆さん、
ありがとうございました〜!!!
Everyone who came to the venues in all those places, and everyone who supported the broadcast, thank you very much~! ! !
そしてそして!先日発表になりましたが、
10月31日(月)に東京国際フォーラムにて、
卒業セレモニーを開催させて頂くことになりました!!
今までの感謝の気持ちを込めて、
精一杯パフォーマンスできたらなと思います♡
来て頂けたら幸せです。。。
And also! The other day it was announced that my graduation ceremony will be held on 31st October (Monday) at the Tokyo International Forum!!
With all my gratitude, I hope to give the best performance possible. ♡
I would be happy if you could come. . .
宜しくお願いします!!
Thank you in advance!!
今日からは、9月ですね。
あっという間すぎて、びっくりです!笑
毎日を大切にしながら、残りの乃木坂生活も楽しみたいと思います(*´-`)
September started today. I am surprised by how fast time goes by! (lol)
While treasuring each day, I also want to enjoy my remaining activities in Nogizaka. (*´-`)
今日も皆さんにとって
素敵な1日になりますように…*
I hope everyone has a wonderful day today as well… *
大好きだよー!
I love you!
日奈
Hina