急がずに、だが休まずに。 678*日奈
Do not rush, but do not rest. 678 * Hina
20th December 2019
Original: http://blog.nogizaka46.com/hina.higuchi/2019/12/054103.php
今日も1日お疲れ様(*'ω'*)
大阪全国握手会、来て下さった皆さん
ありがとうございました~!!!
Thank you for today. (*'ω'*)
Everyone that came to the national handshake event in Osaka, thank you~!!!
同じレーンだったあやねちゃんと♡
写真たくさん撮ったので、
ぜんぶ載せちゃいます(*'ω'*)
Together with Ayane-chan, with whom I shared a lane. ♡
Because we took a lot of pictures, I am posting them all. (*'ω'*)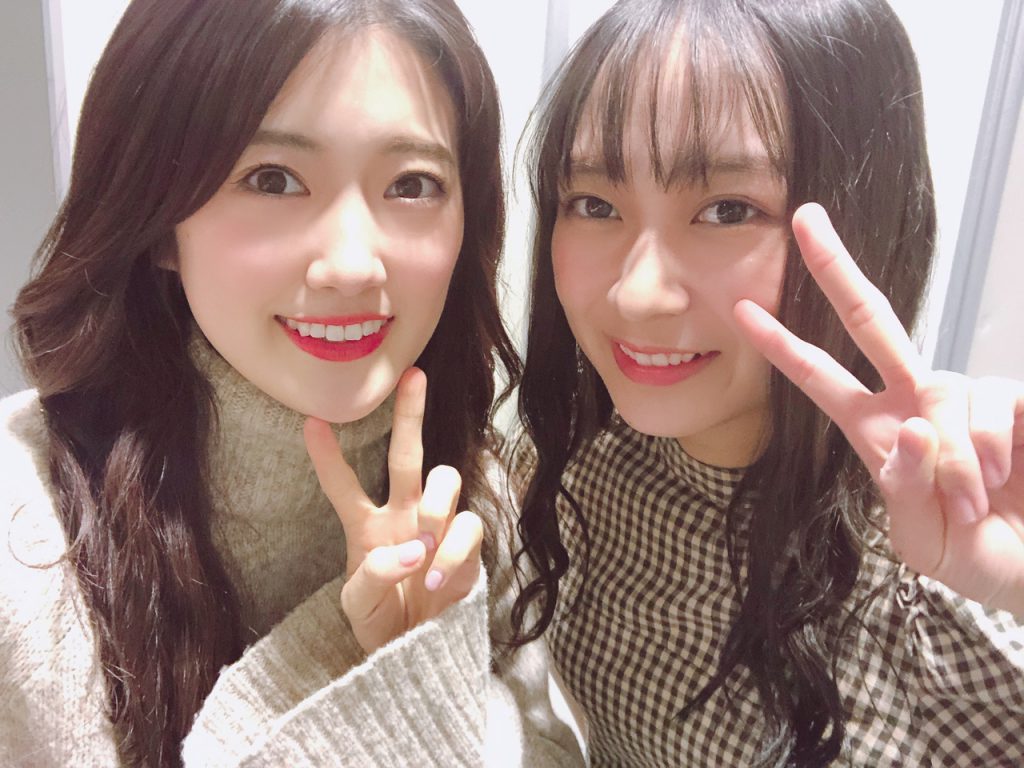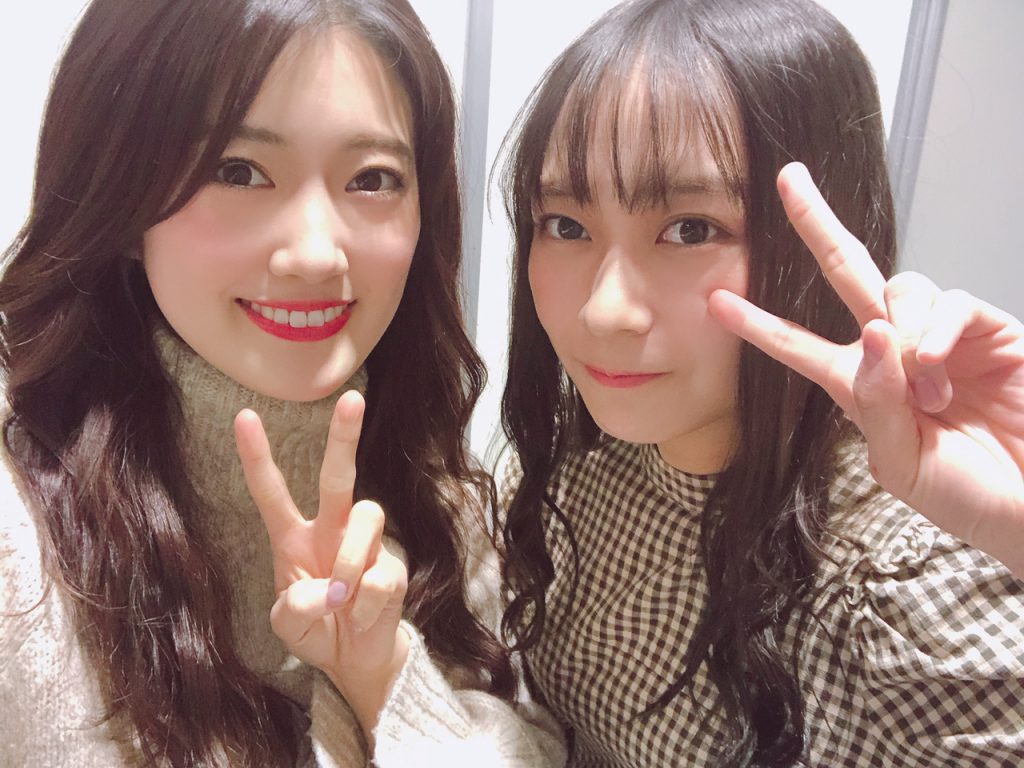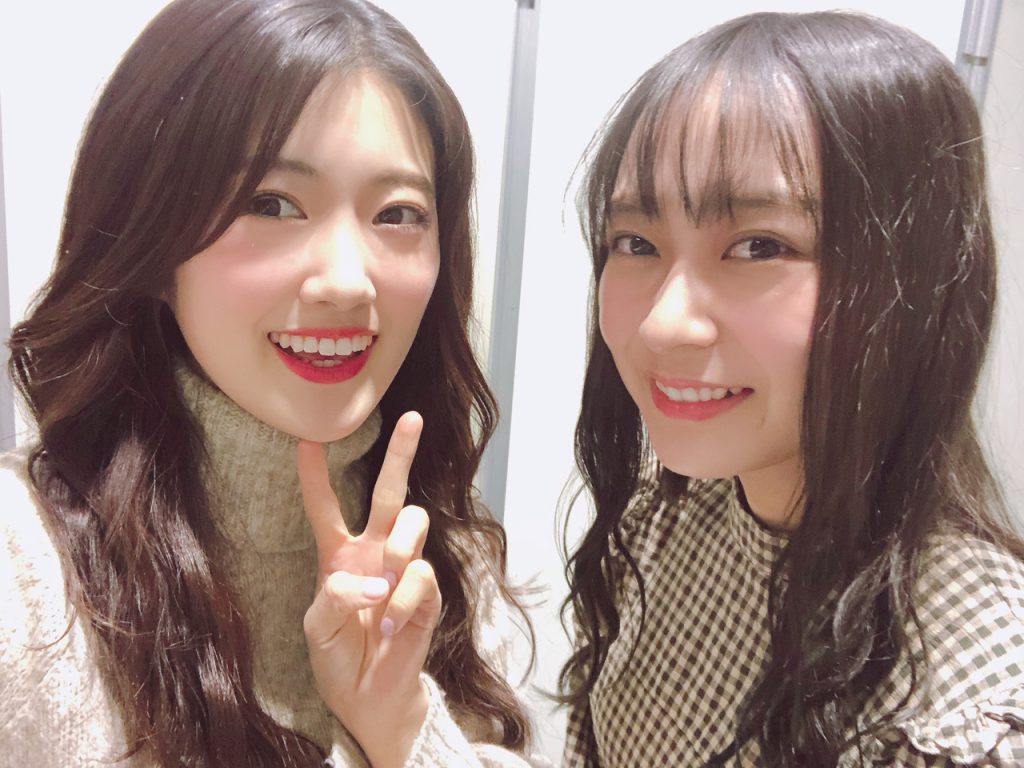 あやねちゃんファンの皆さん、
お世話になりました☆
All fans of Ayane-chan, thank you for your kindness.☆
今日で2019年の握手会、
全て終わりましたね。
1年間沢山の愛をありがとう♡
2020年も宜しくお願いします♡
Today's handshake event was the last one of 2019.
Thanks for all the love this year. ♡
Please treat me well in 2020 too. ♡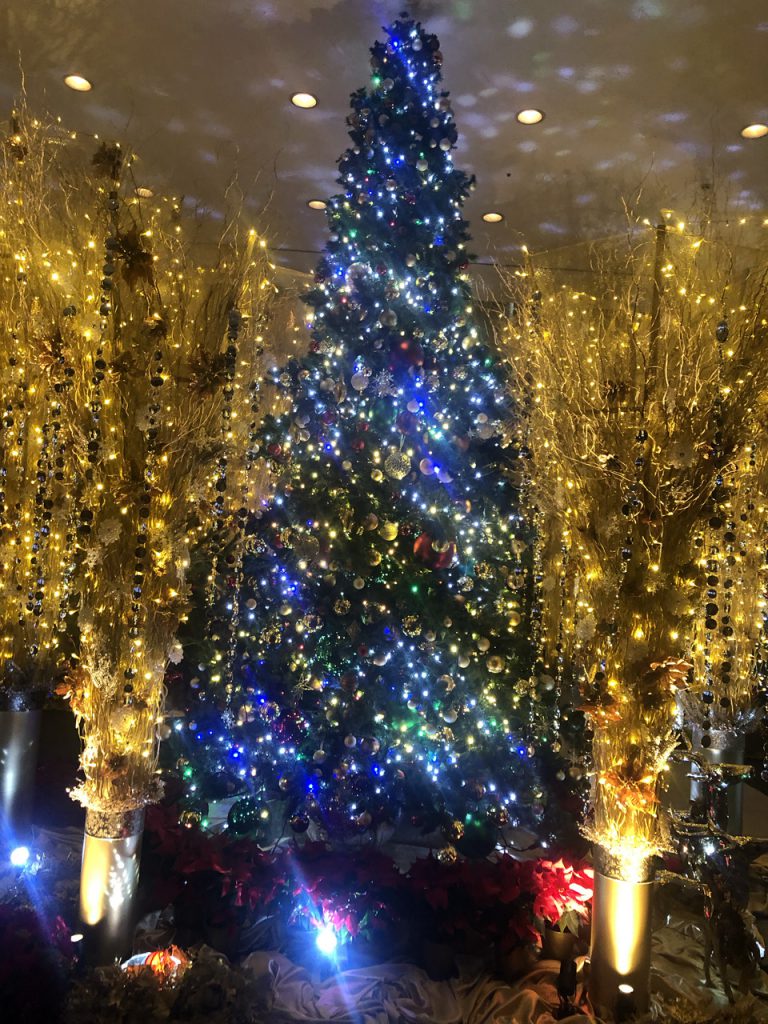 街のいたるところがキラキラで、
つい写真を撮ってしまいますね。
お父さんとお母さんへプレゼント買いました*
もうサンタさんは来ないけれど、
小さい頃から変わらず、
クリスマスはワクワクする~!
The streets are sparkling everywhere, and I just took a picture of it.
I bought presents for my father and mother.
Santa hasn't come yet, but Christmas has always been exciting me since I was little~!
山下達郎さんの「クリスマスイブ」
Wham!さんの「Last Cristmas」
松任谷由実さんの「恋人がサンタクロース」
などなど…沢山クリスマスソングを聴きたくなります♡
"Christmas Eve" by Yamashita Tatsuro.
"Last Cristmas" by Wham!
"Koibito ga Santa Claus" by Matsutoya Yumi, etc…
I want to listen to many Christmas songs. ♡
皆さん、
乃木坂の中で、クリスマスに聴きたくなる曲はありますか~?
Everyone, are there Nogizaka songs you want to listen to during Christmas~?
私はねちょっぴり切ない曲調の、
「初恋の人を今でも」
「やさしさとは」かな…
イントロが冬っぽい!!!
I like the songs that have a bit of a sad melody, like "Hatsukoi no Hito wo Ima Demo" and "Yasashisa to wa"…
The intros are winter-like!!!
皆さんおすすめの冬曲も知りたい♡
I like to know everyone's winter song recommendations. ♡
皆さんへお知らせ♪
Notices for everyone. ♪
◎12/4~ドラマ「焼肉プロレス」DVD発売中
◎12/4 – Drama "Yakiniku Pro Wrestling" DVD for sale.
◎12/5~舞台「+GOLD FISH」DVD発売中
◎12/5 – Stage play "+GOLD FISH" DVD for sale.
◎12/20発売
B.L.T.お正月特大号
◎12/20 for sale
B.L.T. New Years Special Issue
◎12/23発売
JJ1月号
◎12/23 for sale
JJ January Issue
◎12/27 23:00~23:55
BSフジ 「スーパーフォーミュラGO ON!」
◎12/27 23:00~23:55
BS Fuji "Super Formula GO ON!"
◎12/29 23:30~24:00
TBSチャンネル1 「のぎえいご」
◎12/29 23:30~24:00
TBS Channel 1″Nogieigo"
◎12/31 19:15~23:45
NHK総合「第70回 NHK紅白歌合戦」
◎12/31 19:15~23:45
NHK General TV "70th NHK Kouhaku Uta Gassen"
◎タクフェス春のコメディ祭!
『仏の顔も笑うまで』
◎"3rd spring comedy festival!
Hotoke no Kao mo Warau Made"
【東京公演】
▼渋谷区文化総合センター大和田 さくらホール
2020年4月22日(水)~4月29日(水・祝)
Tokyo performances
▼Shibuya Cultural Center Owada – Sakura Hall
22nd April 2020 (Wednesday) – 29th April 2020 (Wednesday – holiday)
【愛知公演】
▼御園座
2020年5月9日(土)~5月10日(日)
Aichi performances
▼Misono-za
9th May 2020 (Saturday) – 10th May 2020 (Sunday)
【兵庫公演】
▼兵庫県立芸術文化センター 阪急中ホール
2020年5月20日(水)~5月24日(日)
Hyogo performances
▼Hyogo Performing Arts Center – Hankyu Theater Hall
20th May 2020 (Wednesday) – 24th May 2020 (Sunday)
詳しくは公式ホームページをご覧下さい☆
http://takufes.jp/hotoke/
For details, please check the official homepage.☆
http://takufes.jp/hotoke/
宜しくお願いします*
Thank you in advance. *
明日もみなさんにとって
幸せでありますように☆
I hope everyone has a great day tomorrow as well. ☆
大好き
ひな
Love,
Hina