夢を見るから、人生は輝く。677*日奈
Life shines because we are dreaming. 677 * Hina
20th December 2019
Original: http://blog.nogizaka46.com/hina.higuchi/2019/12/054095.php
今日も1日お疲れ様~☆
Thank you for today~☆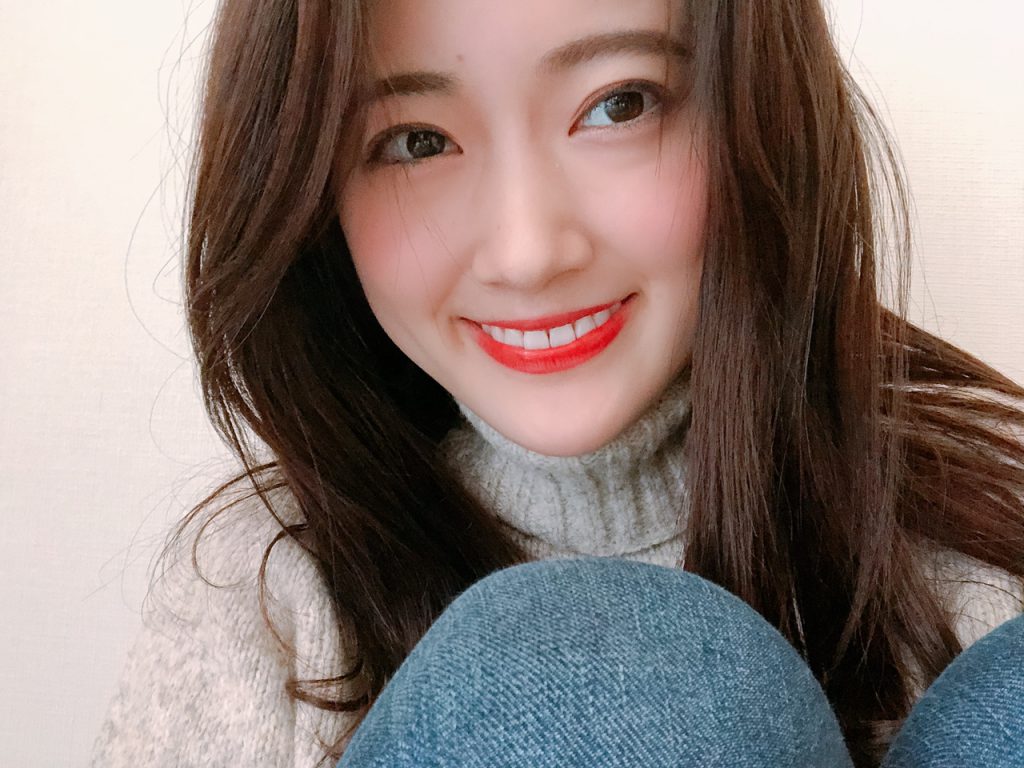 にこにこ~(*´︶`*)
Grin~(*´︶`*)
もうすぐクリスマスがやってきて…
あっという間に年末を迎えますね*
Christmas is around the corner…
It'll be the end of the year in no time.
2019年は1月から公演が始まり、
立て続けに4作品もの舞台に出演させて頂きました。
In 2019 I started performing in January, and I had the pleasure to do 4 stage play performances in succession.
ファンの方に教えてもらった情報によると、
2019年は107回も舞台に立っていたようです!とても幸せでした(*´︶`*)
沢山の方に出会い、そして多くのことを学んだ1年だったなぁとしみじみ…
According to fans that told me, I was on stage 107 times in 2019! I am very happy. (*´︶`*)
It was a year in which I met a lot of people and also learned many things…
去年は1月の舞台に向けてのお稽古で、
12月、年末年始は大忙し!
目の前のことに必死で、周りの風景を楽しむ余裕がなく、人の気持ちや街の空気に鈍感になっている自分がいたなと、今になって思います。
Last year I was facing the stage play rehearsals in January, and I was very busy in December during the New Year holiday!
Thinking back, I was frantic about the things right before me to the point I couldn't afford to enjoy the things around me, and I was insensitive to people's feelings and the atmosphere of the city.
11月に舞台を終え、
12月はだいぶ時間に余裕を持てている!
Now that the stage plays ended in November, I have plenty of time in December!
外に出ると、
風は冷たいけれど空は澄んだように青くて、
街がクリスマス色に染まり、
お花屋さんに飾られているクリスマスリース、
プレゼント選びをしている人達、
お節料理の広告…
ドキドキ楽しみな気持ちや、
希望に溢れたキラキラした感じ…
言葉には表せないこの独特な雰囲気を味わえて
私も何だかわくわくしました(*´︶`*)
When I head out, the wind is cold but the sky is clear and blue, the streets are filled with Christmas colors and decorated with Christmas wreaths, people are choosing presents and there are advertisements for New Years dishes…
It makes my heart beat faster, and a feeling of hope overflows me…
I am enjoying this unique atmosphere that can't be expressed with words, and it makes me somewhat excited. (*´︶`*)
忙しい時に得られることと、
時間があるときに得られること。
2つとも全く違くて、どちらも大切で…
バランス良く過ごせたら良いなと思います。
Being busy as well as having plenty of time.
Both are totally different, but important as well…
I think having a balance is good.
年が明けてからのお話ですが、
タクフェス『仏の顔も笑うまで』
2020年2月1日(土)に、
東京、愛知、兵庫3会場 のチケット一般発売がスタートするよ~!!!
It will be in the new year, but the tickets for the performances of Takufes "Hotoke no Kao mo Warau Made" in Tokyo, Aichi and Hyogo will be for sale starting the 1st of February 2020 (Saturday)~!!!
【東京公演】
▼渋谷区文化総合センター大和田 さくらホール
2020年4月22日(水)~4月29日(水・祝)
Tokyo performances
▼Shibuya Cultural Center Owada – Sakura Hall
22nd April 2020 (Wednesday) – 29th April 2020 (Wednesday – holiday)
【愛知公演】
▼御園座
2020年5月9日(土)~5月10日(日)
Aichi performances
▼Misono-za
9th May 2020 (Saturday) – 10th May 2020 (Sunday)
【兵庫公演】
▼兵庫県立芸術文化センター 阪急中ホール
2020年5月20日(水)~5月24日(日)
Hyogo performances
▼Hyogo Performing Arts Center – Hankyu Theater Hall
20th May 2020 (Wednesday) – 24th May 2020 (Sunday)
詳しくは公式ホームページをご覧下さい☆
http://takufes.jp/hotoke/
For details, please check the official homepage.☆
http://takufes.jp/hotoke/
ビジュアルも公開されています!!!
The visual has been released as well!!!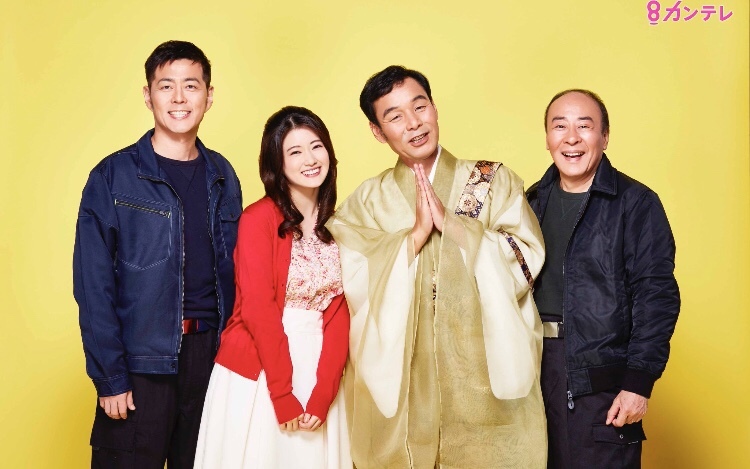 ぜひ観に来て頂きたいです♡
頑張ります!
I surely want you to come and see it. ♡
I'll do my best!
先日のゆったんラジオにて、
写真を撮ったよ~♡
This picture was taken the other day at Yuttan's radio show~♡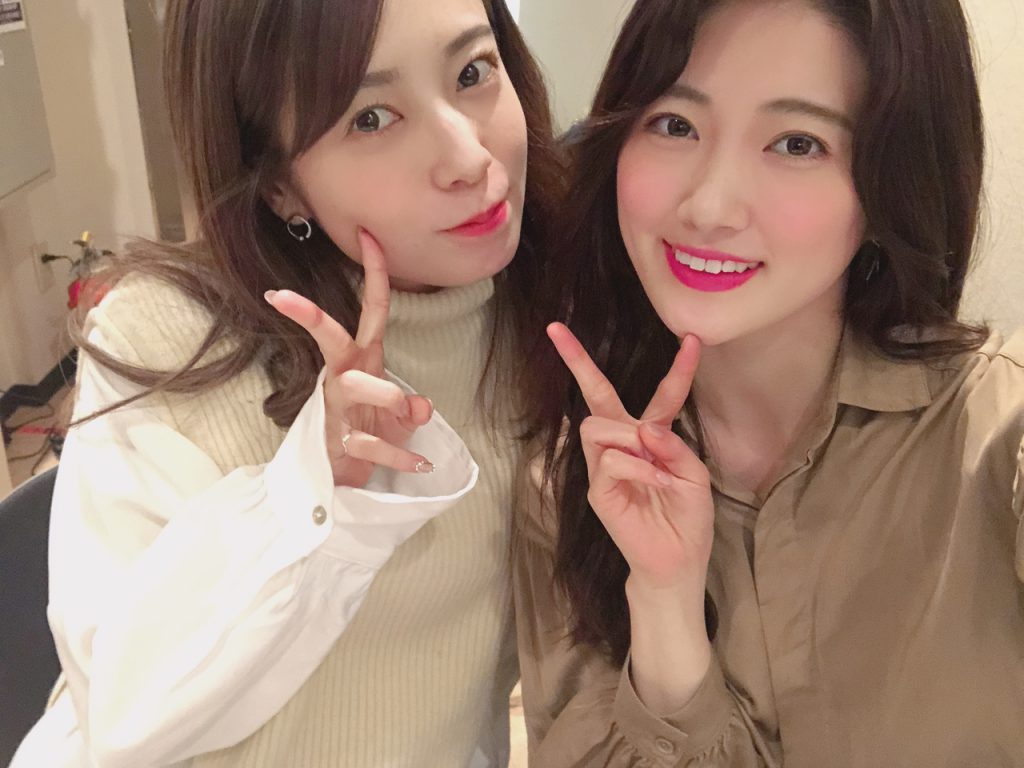 楽屋ではお互い、「おはよ~ん!」っていつもの感じで、久しぶりなのに久しぶりじゃなかったです♡笑
We greeted each other backstage with "ohayo~n!" as always, and although we hadn't seen each other in a while, it didn't feel like that. ♡ lol
大好きなゆうりとまたお仕事できて
嬉しかった(*´︶`*)ありがとうございました!
I love Yuuri and I was happy to be able to work together again. (*´︶`*)
Thank you very much!
あ!!!
嬉しかったことといえば!
もう二つあるの!!!♡笑
Ah!!!
Speaking of being happy!
There are two more things!!! ♡ lol
一つは、755にてファンの方に教えて頂いたのですが…
アルコ&ピースの酒井さんがネットコラムで
私のことを書いて下さったみたいで…
凄く凄く嬉しかったです。
読みました(*´︶`*)
The first one is something a fan told me on 755 but…
Sakai-san from Alco & Peace wrote about me in a web column…
I was very, very happy.
I read it. (*´︶`*)
今度お会いする機会があったら、
直接お礼を言いたいです♪
The next time I have the opportunity to meet him, I want to thank him personally. ♪
そして二つ目は、先日のJJ撮影で
可愛いスパムおにぎりが!
The second one is this lovely Spam onigiri I received at a JJ photo shoot the other day!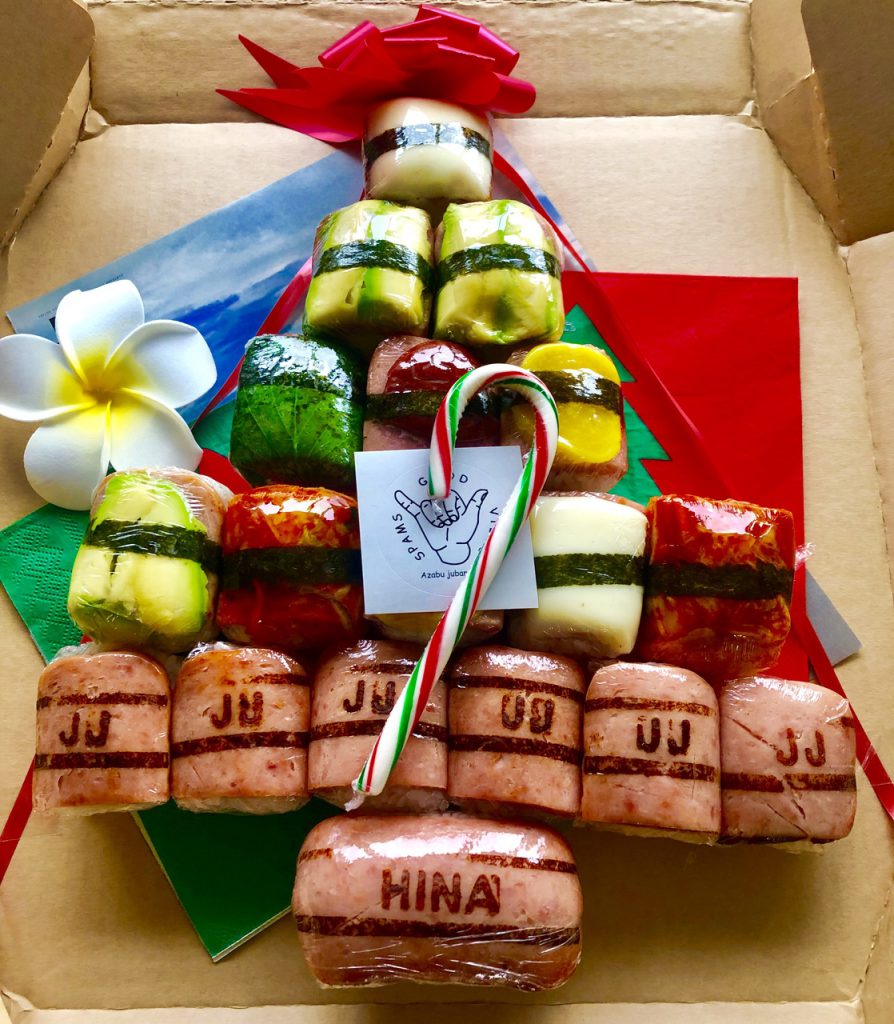 ↑そしてよく見ると、
1番下のスパムおにぎりに、
HINAって書いてあるの!
嬉しい!!!笑
記念に持って帰りました♡
今月号も出るのでぜひ、みてね♡
And if you look closely, the bottom onigiri has written HINA on it!
I am happy!!! lol
I took it home as a commemoration. ♡
Since I appear in it, be sure to watch next months issue as well. ♡
JJ忘年会で仲良しになった、
setakoちゃん☆
I became close friends with setako-chan during the JJ end-of-year party.☆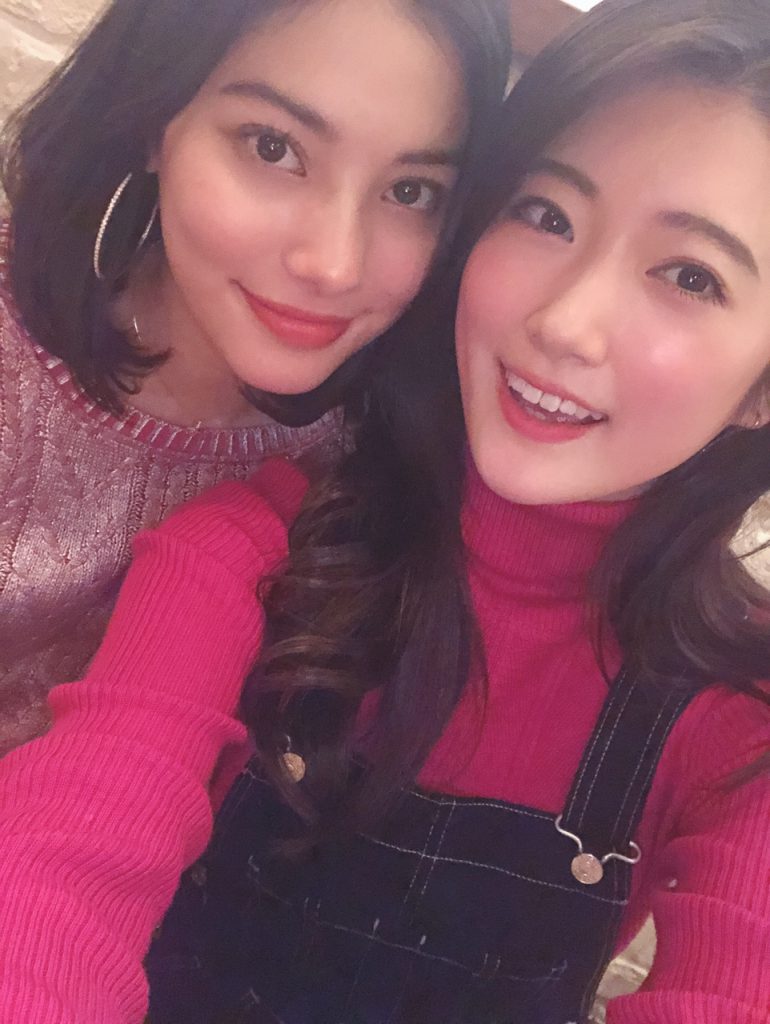 ↑ひな、お酒飲んだのでほっぺ真っ赤なのは
見逃して~!!!笑
setakoちゃんはウローン茶。
大人っぽいのにまだ18歳!?
びっくりです!笑
↑ Just ignore me, my cheeks are bright red because I drank alcohol~!!! lol
setako-chan drank oolong tea.
Although she looks like an adult, she is only 18!?
I was surprised! lol
明るくて優しくて、終始ニコニコでした♡
今度ランチする約束しました♪
She bright and gentle, and smiled from beginning to the end. ♡
We made a promise to have lunch another time. ♪
明日の大阪全国握手会は、
あやねちゃんと同じレーン!
待ってまーす!(*´︶`*)♡
I will share a lane with Ayane-chan on the national handshake event in Osaka tomorrow!
I will be waiting! (*´︶`*)♡
皆さんにお知らせ☆
Notices for everyone. ☆
◎12/4~ドラマ「焼肉プロレス」DVD発売中
◎12/4 – Drama "Yakiniku Pro Wrestling" DVD for sale.
◎12/5~舞台「+GOLD FISH」DVD発売中
◎12/5 – Stage play "+GOLD FISH" DVD for sale.
◎12/20発売
B.L.T.お正月特大号
◎12/20 for sale
B.L.T. New Years Special Issue
◎12/23発売
JJ1月号
◎12/23 for sale
JJ January Issue
◎12/27 23:00~23:55
BSフジ 「スーパーフォーミュラGO ON!」
◎12/27 23:00~23:55
BS Fuji "Super Formula GO ON!"
◎12/29 23:30~24:00
TBSチャンネル1 「のぎえいご」
◎12/29 23:30~24:00
TBS Channel 1″Nogieigo"
◎12/31 19:15~23:45
NHK総合「第70回 NHK紅白歌合戦」
◎12/31 19:15~23:45
NHK General TV "70th NHK Kouhaku Uta Gassen"
◎タクフェス春のコメディ祭!
『仏の顔も笑うまで』
◎"3rd spring comedy festival!
Hotoke no Kao mo Warau Made"
【東京公演】
▼渋谷区文化総合センター大和田 さくらホール
2020年4月22日(水)~4月29日(水・祝)
Tokyo performances
▼Shibuya Cultural Center Owada – Sakura Hall
22nd April 2020 (Wednesday) – 29th April 2020 (Wednesday – holiday)
【愛知公演】
▼御園座
2020年5月9日(土)~5月10日(日)
Aichi performances
▼Misono-za
9th May 2020 (Saturday) – 10th May 2020 (Sunday)
【兵庫公演】
▼兵庫県立芸術文化センター 阪急中ホール
2020年5月20日(水)~5月24日(日)
Hyogo performances
▼Hyogo Performing Arts Center – Hankyu Theater Hall
20th May 2020 (Wednesday) – 24th May 2020 (Sunday)
詳しくは公式ホームページをご覧下さい☆
http://takufes.jp/hotoke/
For details, please check the official homepage.☆
http://takufes.jp/hotoke/
宜しくお願いします*
Thank you in advance. *
明日も皆さんにとって
幸せでありますように☆
I hope everyone will have a great day tomorrow as well. ☆
大好き
ひな
Love,
Hina