水分補給!659*日奈
Hydration! 659 * Hina
3rd July 2019
Original: http://blog.nogizaka46.com/hina.higuchi/2019/07/051499.php
こんにちは~(*'ω'*)
Hello~. (*'ω'*)
先日の東京個別握手会、
↓1~5部はこんな感じのスタイル♪
↓ During the individual handshake event in Tokyo the other, this was my style during rounds 1 to 5.♪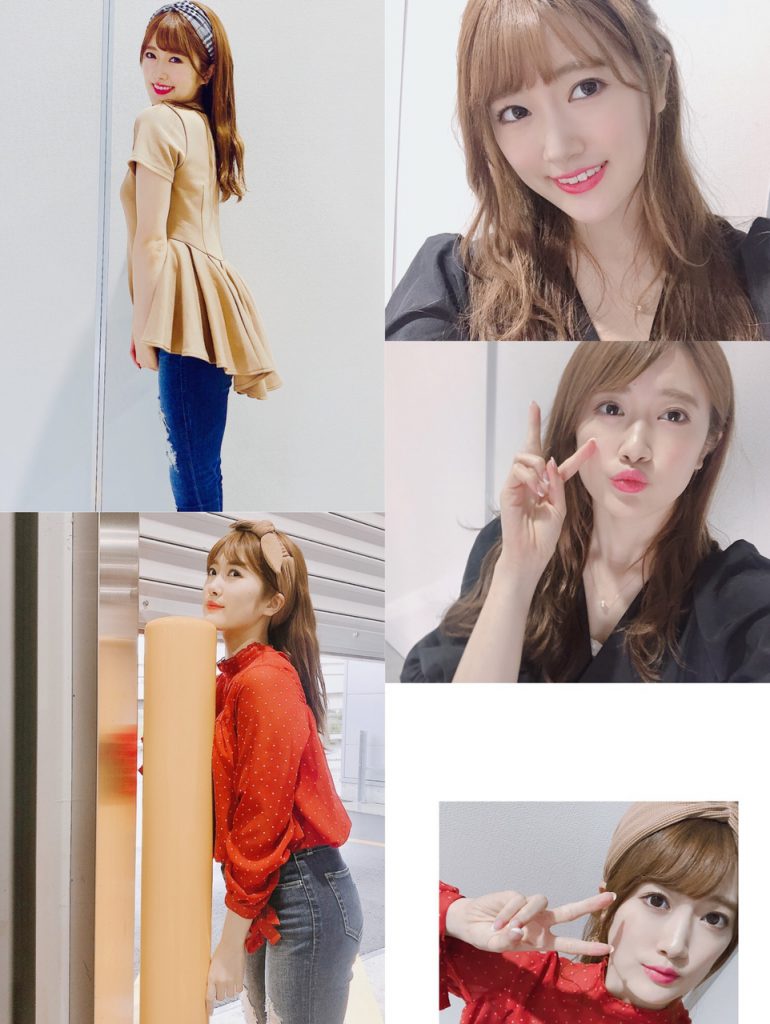 来て下さったみなさん、
ありがとうございました~!!!
Everyone that came, thank you~!!!
空き時間にたまみと撮った写真だよ♡
A picture with Tamami taken during a break. ♡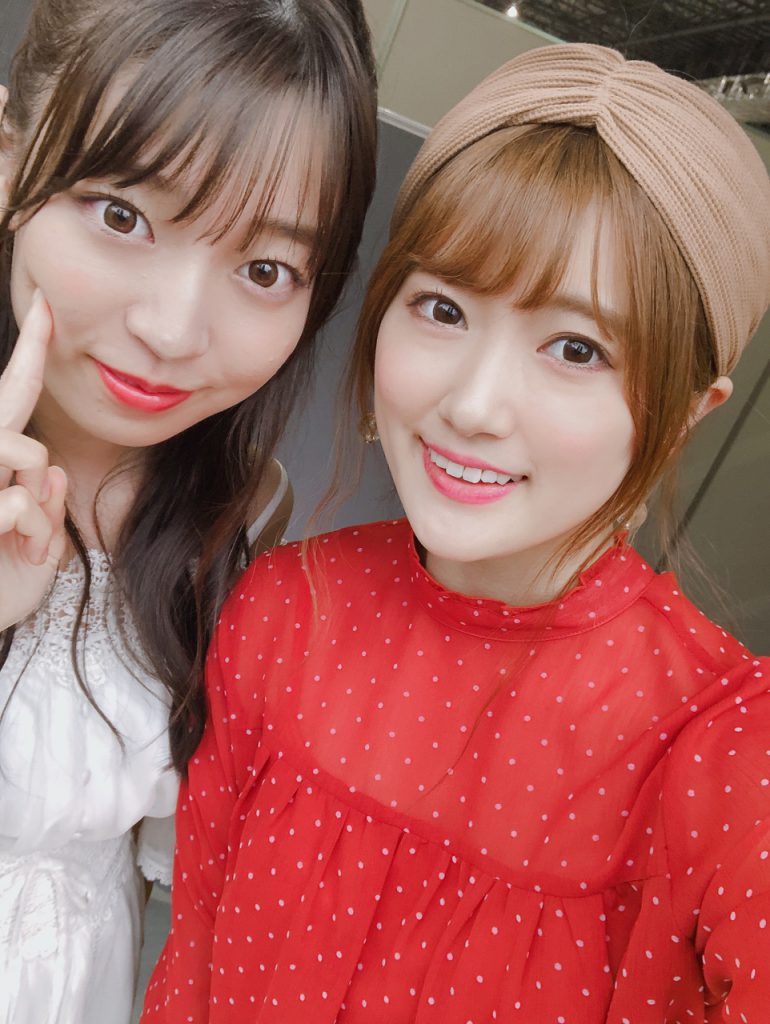 可愛くて可愛くて仕方ありません(*'ω'*)
久しぶりに会えて嬉しかった♡
She is nothing but cute and lovely. (*'ω'*)
I was happy I could meet her since a long time. ♡
メンバーのみんなは、今日から名古屋ライブ!
みんな頑張れ~!!!
ライブに参加するみなさん、
水分補給をしっかりして、楽しんで来てくださいね☆
乃木坂46の夏が始まる~!!!
Starting today are the Nagoya live shows with all the members!
Do your best everyone~!!!
Everyone that comes to the live show, please stay properly hydrated and enjoy yourself.☆
The summer of Nogizaka46 has started~!!!
私は、舞台のお稽古頑張っているよ*
7月10日から本番!
I am doing my best at the stage play rehearsals. *
Performances start on the 10th of July!
ライブは、大阪と神宮の参加です☆
頑張るね(*'ω'*)
I will join the live shows in Osaka and Jingu. ☆
I'll give my all. (*'ω'*)
そしてそして~
ドラマ「焼肉プロレス」!今夜から放送です!
#テレビ大阪
7月3日(水)スタート
毎週水曜深夜1:00~
And also~
The drama "Yakiniku Pro Wrestling" will start broadcasting today!
#Osaka TV
Starting on 3rd July (Wednesday)
Every week on Wednesday evening at 1:00~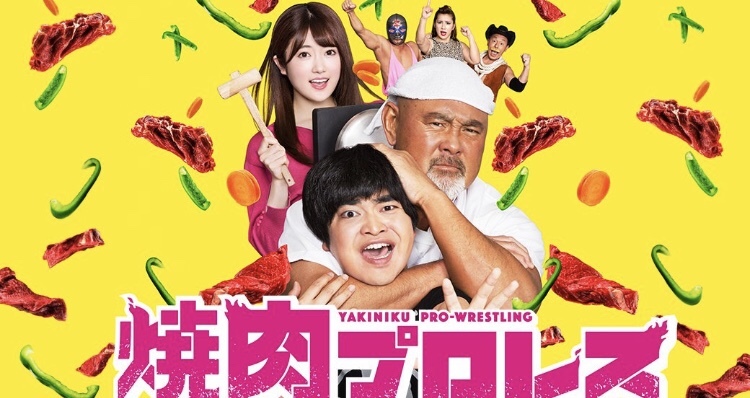 深夜に何も考えず、ゆったり見られるドラマ…
ププッと笑える場面が沢山です☆
ぜひ見て欲しい♡宜しくお願いします!
It's a drama you can watch late at night relaxed and without thinking…
There are many funny scenes. ☆
I really want you to see it. ♡ Thank you in advance!
放送局情報はこちら(*'ω'*)
#静岡放送SBSテレビ
7月26日(金)スタート
This is the broadcasting schedule.
#Shizuoka Broadcasting SBS TV
Starting on 26th July (Friday)
#TOKYO MX
8月6日(火)スタート
毎週火曜深夜1:40~
#TOKYO MX
Starting on 6th August (Tuesday)
Every week on Tuesday evening at 1:00~
#CSホームドラマチャンネル
#CS Home Drama Channel
#TVer 配信決定!
7月3日(水)25:30~
#TVer transmission has been decided!
3rd July (Wednesday) 25:30~
そして「スーパーフォーミュラGO ON!」☆
第4話 放送は、7/5(金)夜11時~11時55分
BSフジさんにて放送です。
こちらも宜しくお願いします(*'ω'*)
Also, "Super Formula GO ON!" ☆
The 4th episode's broadcast is on 5th July (Friday), 11 p.m to 11.55 p.m.
It's broadcasted on BS Fuji.
Thank you in advance. (*'ω'*)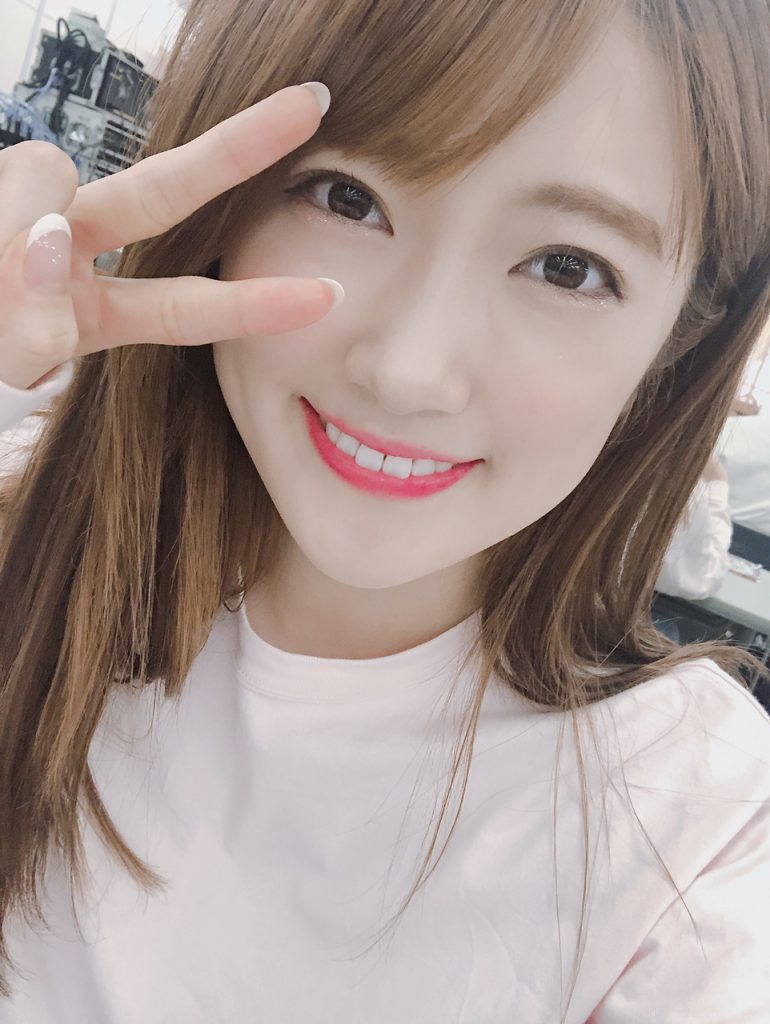 今日もまだまだ頑張ろうね(*'ω'*)♡
I'll continue doing my best today. (*'ω'*)♡
大好き~!!!
ひな
Love~!!!
Hina