"代打の神様"ひなちまと乃木坂の11年2カ月「今だから正直に言える」
'Substitute Goddess'  Hinachima and her 11 years and 2 months with Nogizaka – "There are things I can honestly say now"
Original article by Nikkan Sports
乃木坂46樋口日奈(24)が、今月31日に東京国際フォーラムホールAで行われる自身の卒業セレモニーをもって、グループから卒業する。11年8月に加入し、1期生として長年グループを支えてきた。当初は自信を失う時期もあった11年2カ月。ひたむきに活動を続けた「代打の神様」に訪れた、最大の転機とは。
Higuchi Hina (24) from Nogizaka46 will have her graduation concert on the 31st of this month in the Tokyo International Forum Hall A, after which she will graduate from the group. She entered in August of 2011, and supported the group as a 1st generation member. She has known insecure moments during those 11 years and 2 months. What was the turning point for this earnest, hard-working 'Substitute Goddess'.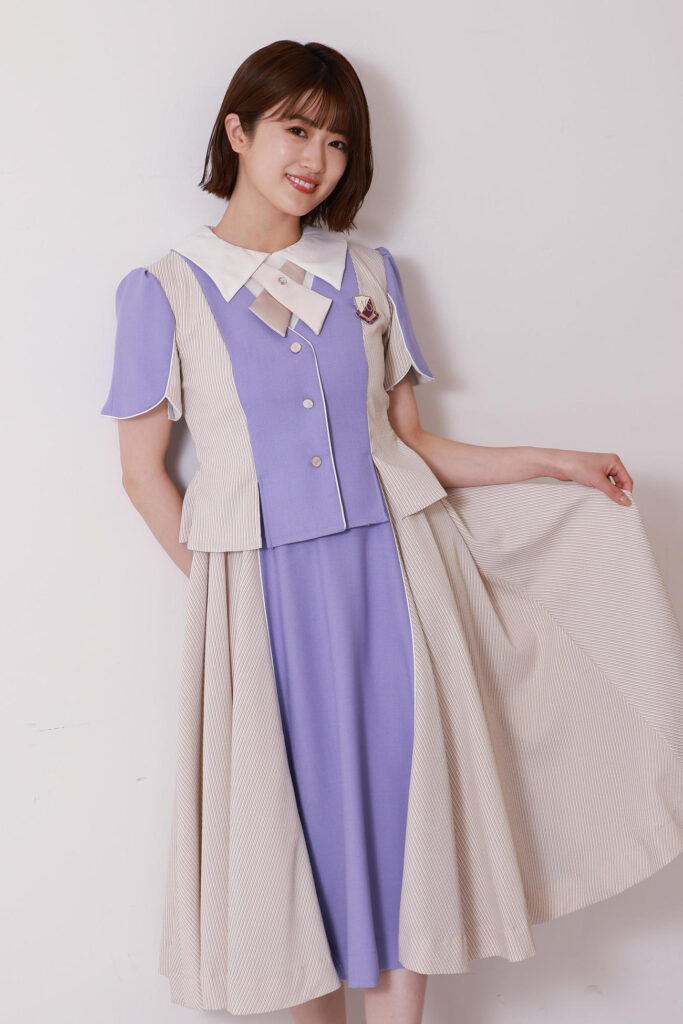 卒業セレモニーのリハーサルが始まった。「私の乃木坂生活の歴史を、ファンの方々と一緒に振り返るような内容になっていると思います」と明かした。「私が大好きな曲とかもたくさんやらせてもらう予定です。最後は絶対にこの子とこの曲をやりたい、って思っていることもあるので、当日を楽しみにしていてほしいです」とアピールした。
The rehearsals for the graduation ceremony have started. "It will be about looking back at my history in Nogizaka, together with the fans", she tells us. "I plan to perform many of my favorite songs. For the last time, I want to do certain songs with certain members, so I hope you are looking forward to this day."
「最後に、いろんな方面に向けて感謝の気持ちを伝えられる機会をもらえたのはすごくうれしかったし、ありがたかったです。31日が本当に最後。今だから正直に言えることとかもあるし、11年間を包み隠さずお伝えしていければ」
"In the end, I am very happy and grateful to have been given this opportunity to express my gratitude in various manners. The 31st really is my last day. There are things I can honestly say now, and I would like to tell you about 11 years without hiding anything."
13歳、中2で乃木坂46に加入した。「本当に子供でした。顔つきも、体つきも。当時の記憶は断片的で、特に学業との両立で大変だった時期のことはあまり覚えてないです」と回想した。12年2月のデビュー以降、選抜に入れない時期が続いた。「自信がなくなる一方でした」と振り返った。
She joined Nogizaka when she was 13 years old and in her second year of middle school. "I was really a child. My face, my body. My memories of that time are fragmentary, and I don't remember much about the time when I had a hard time balancing work and schoolwork." After her debut in February of 2012, she wasn't selected for Senbatsu for quite some time. "I lost my confidence", she recalls.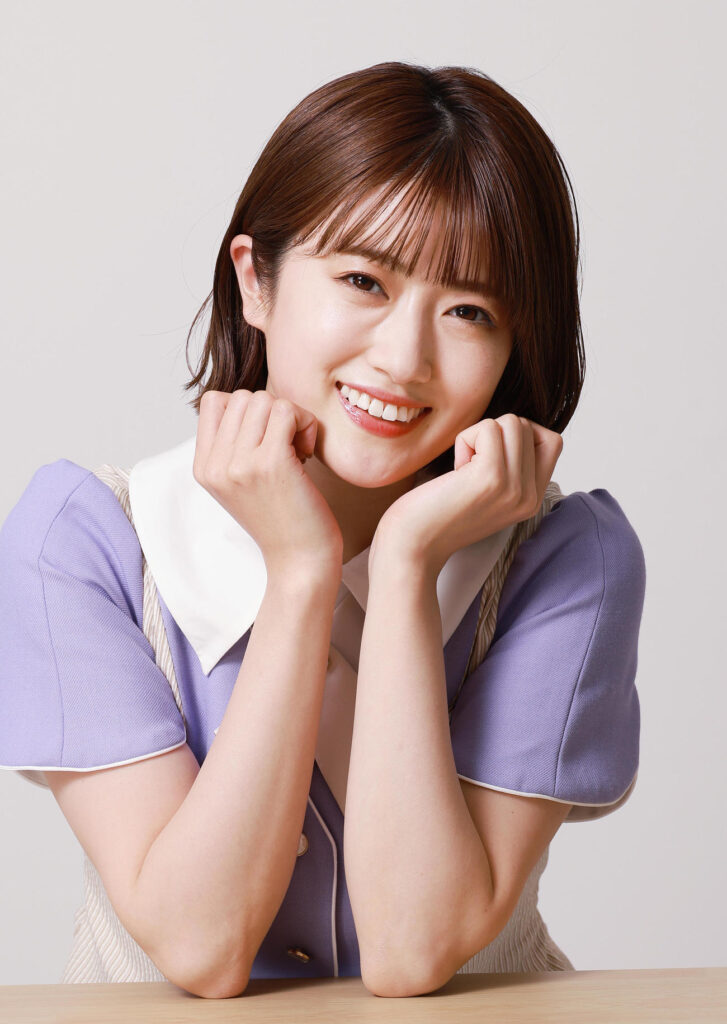 選抜の壁は厚かったが、地道にパフォーマンス力を磨いた。歌番組などで選抜メンバーに欠席者が出ると、ピンチヒッターとして急きょ出演することも増えた。「みんなは『大変だけど大丈夫?』って言ってくれるんですけど、私は単純に呼んでもらえることがうれしかった。自分が必要とされて、ちょっとでもグループの力になれた、って思えたので」。17年のシングル「いつかできるから今日できる」は、ほぼ全てのポジションのダンスを覚えたという。
It was tough to enter Senbatsu, but she steadily improved her performance skills. When other members were absent during music tv shows etc., she would quickly appear as a substitute. "Everyone told me that it would be difficult and if I would be alright, but I was just glad to be invited. I felt the group needed me and that I could help, even just a little." She tells us that for the single "Itsuka Dekira Kara, Kyou Dekiru" in 2017, she learned the choreography for almost every position.
20年にコロナ禍に入った。配信シングル「世界中の隣人よ」の制作時期、マネジャーに「辞めようと思っています」と伝える決心をした。だが逆に「先に1つ話があるんだけど」と切り出された。フジテレビ系スペシャルドラマ「教場2」(昨年1月放送)出演だった。役作りのため、30センチ以上髪を切った。
In 2020, the corona misfortune started. During the production of the digital single "Sekaijuu no Rinjin yo", she decided to tell her manager that she thought about quitting. However, "I have one thing to tell you first", the manager replied. She appeared in the Fuji TV special drama "Kyojo II" (broadcast this January). For her role, she cut her hair over 30 centimeters.
「いくつか転機はありましたけど、一番大きかったのは髪を切った時ですね。『教場2』の撮影は厳しかったけど、終わった後乃木坂に戻ったらみんなから『変わったね』と言われました。それまでは他の人と自分を比べてしまっていたんですけど、あの時から自信がつきました」
"There were a few turning points, but the biggest one was when I cut my hair. The shooting of Kyojo II was hard, but when I returned to Nogizaka after it was over, everyone told me that I had changed. Until then, I was comparing myself to other people, but from that moment on, I gained confidence."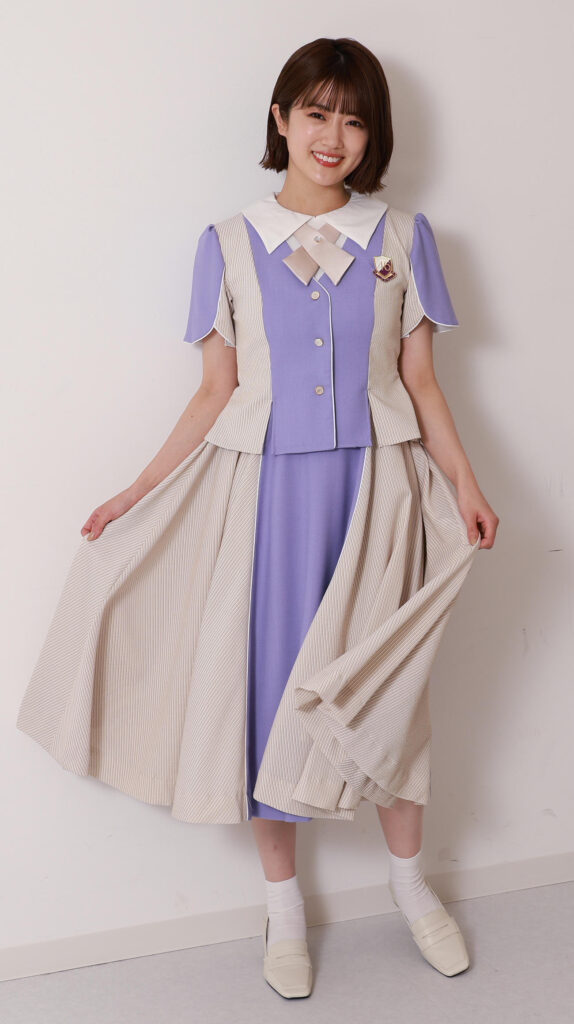 加入から9年、ようやく訪れた好機に一皮むけた。昨夏からは選抜にも定着した。「結局自分に対して負けず嫌いなんですよ。諦めたくなかったので。続けてよかったです」と笑った。
9 years after joining, I finally took the opportunity to move forward. Since last summer, she is a Senbatsu member. " I ended up being competitive with myself because I didn't want to give up. I'm glad I kept going," she laughs.
卒業後も芸能活動を続ける。「幼稚園の頃から漠然と歌手が夢だったんですけど、乃木坂に入って、舞台『16人のプリンシパル』でお芝居の楽しさを知ったんです」。舞台を中心に多数の作品に出演してきた。「これからまたいちから勉強するつもりで頑張りたいです。仕事でもプライベートでも、やりたいことがいっぱい。楽しみです」。地道な努力と強い精神力で、ソロでもきっとチャンスをつかんでいくことだろう。
She will continue her acting career after graduating. "Ever since I was in preschool, I vaguely dreamed of becoming a singer, but then I entered Nogizaka and learned to enjoy acting during the '16-nin no Principal' stage play." She has performed in many productions, mostly stage plays. "In the future, I want to work hard with the intention of studying from scratch. There are many things I want to do, both at work and in my private life. I'm looking forward to it." With honest effort and a strong will, she will surely seize opportunities in her solo career as well.