手を取り輪になって目を閉じた719*日奈
We took each others hands, formed a circle and closed our eyes 719 * Hina
29th October 2020
Original: http://blog.nogizaka46.com/hina.higuchi/2020/10/058586.php
ブログタイトルは、まいやんソロ曲「じゃあね。」の歌詞。レコ大の時みんなで円陣した光景が昨日のようにフラッシュバックして、特に胸が熱くなる部分…
The blog title is a lyric from Maiyan's solo song "Jaa ne". Yesterday I got a flashback of the Japan Record Awards when everyone formed circle, which was a special heartfelt moment…
まいやん、卒業おめでとう!!!
Maiyan, congratulations on your graduation!!!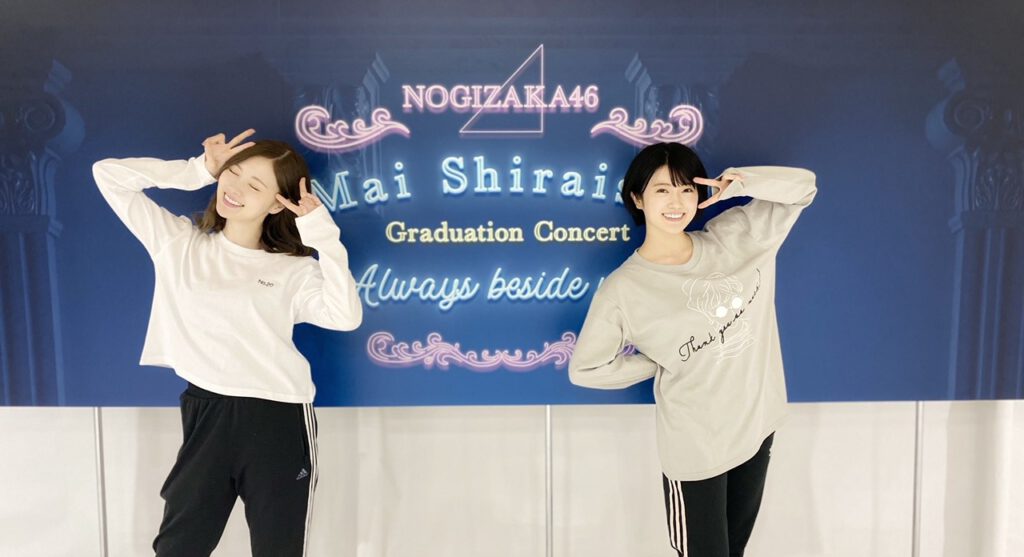 みんなに愛を持って接してくれて、
「こんなに素敵な女性が存在するなんて…♡」
って思ってしまう…本当に最高なお姉ちゃん♡
Treating everyone with love, I couldn't help but thinking "such a wonderful woman does exist…♡"…
You're truly the best. ♡
約9年間、同じ1期生として活動してきたけれど
私は、アンダーメンバーで活動する時間の方が多く…1期生の中ではお仕事を共にした思い出が少なかったから…凄く寂しかったし、そんな自分に歯痒さを感じる時もありました。
でも、まいやんは選抜アンダー関係なく、
いつも存在を忘れずに特に"1期生"というものを大事にしてくれて…挫けそうになった時も、そんなまいやんに何度も助けられました。
まいやんラストを、みんなで見送れたこと本当に嬉しかったです。
We've been active for almost nine years as 1st gen members, but since I have spend a lot of time as an Under member… and there aren't many memories of us working together as 1st gen… it was very lonely, and there were also times I felt impatient.
However, Maiyan was never concerned about Senbatsu/Under, never forgetting our existence, and took great care of especially the 1st gen… even at times when I felt discouraged, Maiyan was able to help me many times.
I was really glad we could send her off with everyone during her last live show.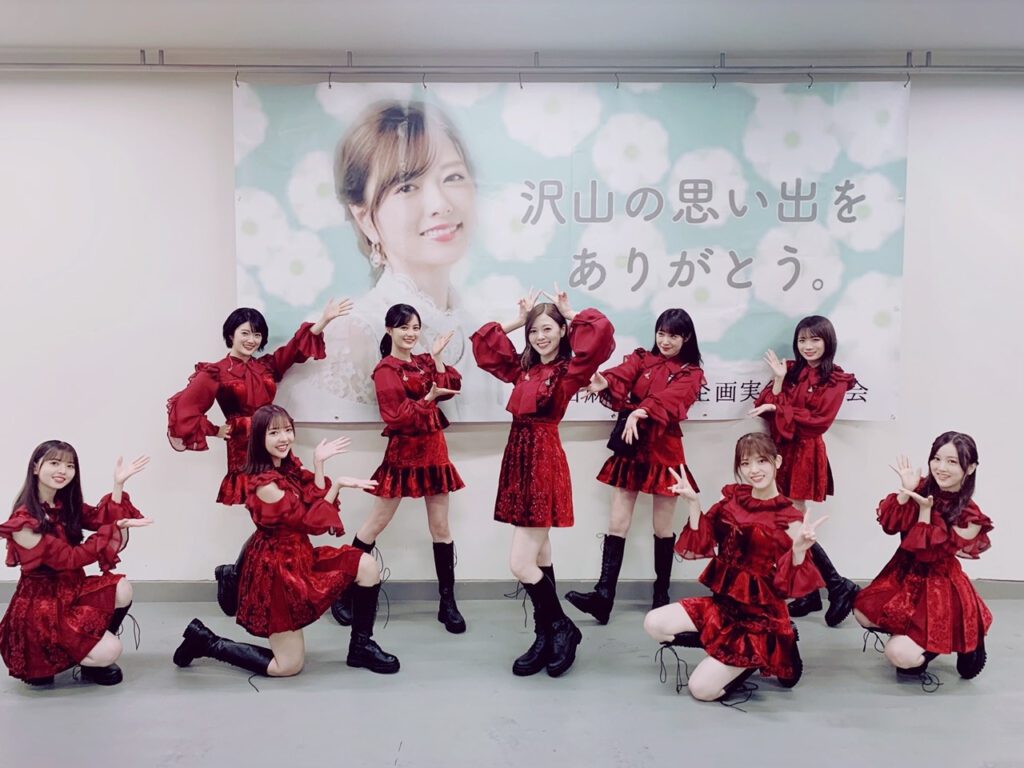 1期生みんなでの写真!
乃木坂46で、まいやんに出会えて、
心から幸せだなって感じています。
言葉では表しきれない…
ただただ今は涙が溢れてくる…愛おしいってこういうことだぁ(´;ω;`)
もうすでに会いたいです。笑
A photo with everyone of the 1st gen!
I feel sincerely happy for being able to meet Maiyan because of Nogizaka46.
There are no words to express it…
I am only full of tears right now… that's how much I love you. (´;ω;`)
I want to see you again very soon. (lol)
1期生会もしようね、
タイムカプセルも埋めようねって
みんなで約束したよ。
これからの楽しみが増えました♡
When we 1st gen gathered*, we also made a promise to create a time capsule.
I am increasingly looking forward to that. ♡
[ This was during the 4th Nogizaka 46 Hour TV. -Ed.]
まいやん…大好きだよ〜!!!
Maiyan… I love you~!!!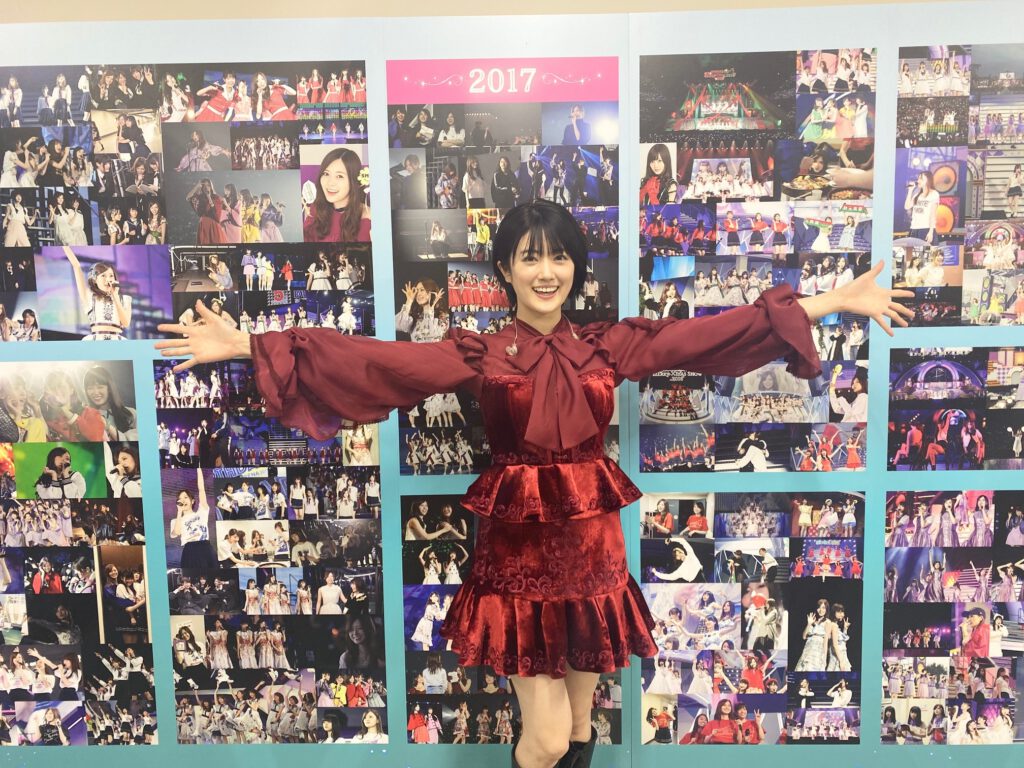 まいやんパネル♡
Maiyan panel. ♡
愛に溢れた凄く幸せなライブでした(*´꒳`*)
It was a live show with lots of happiness and overflowing with love. (*´꒳`*)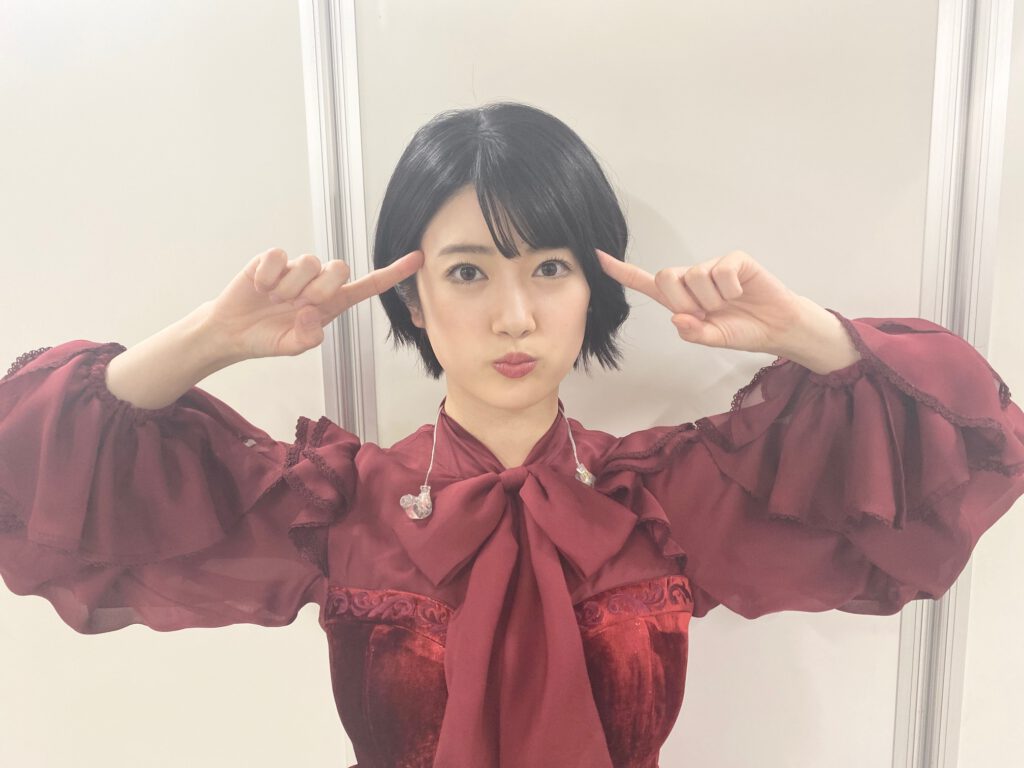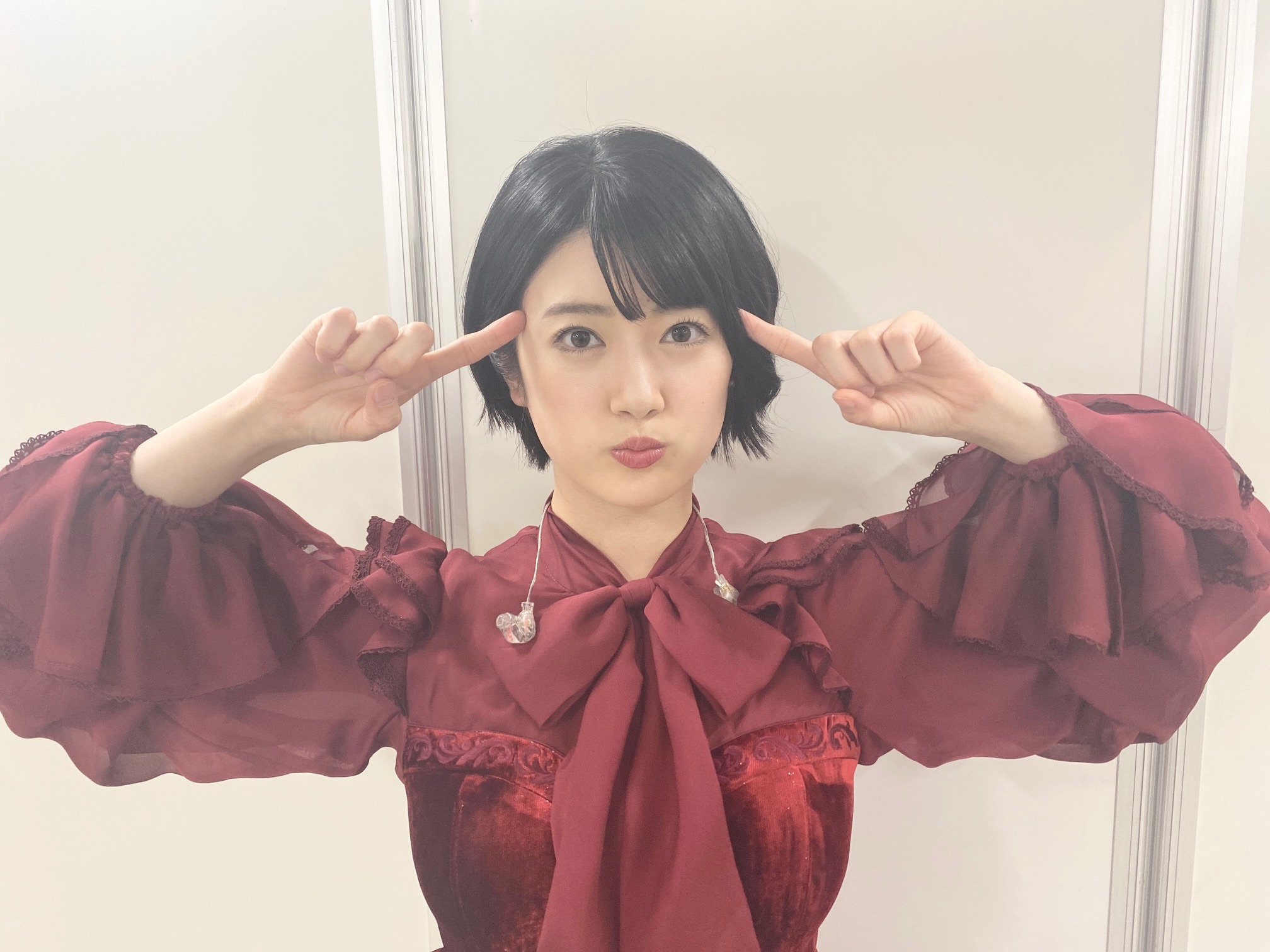 今日からまた頑張ります!
Let's work hard again starting today!
皆さんにとって幸せな1日になりますように。
I hope everyone has a happy day.
大好き
I love you.
日奈
Hina