乃木坂46メンバーでJJモデルの樋口日奈が赤裸々に語る、今の心境
A honest talk with Nogizaka46 member and JJ model Higuchi Hina about her current state of mind
Original article: https://jj-jj.net/lifestyle/90733/

夢に向かって日々進化し続けるJJモデル。彼女たちの本音に迫り、その魅力の裏にある努力やストーリーを教えてもらいました。
今日ご紹介するのは、乃木坂46メンバーでJJモデルのひなちま。悔しさを原動力に努力し続ける彼女の、今の気持ちを本音で語ってもらいました。
JJ models that continues to evolve towards her dream every day. By asking about their motives, they told us the efforts and stories that are behind their charms. Today we introduce Nogizaka46 member and JJ model Hinachima. She told us her honest feelings about her continuous efforts to turn frustration into motivation.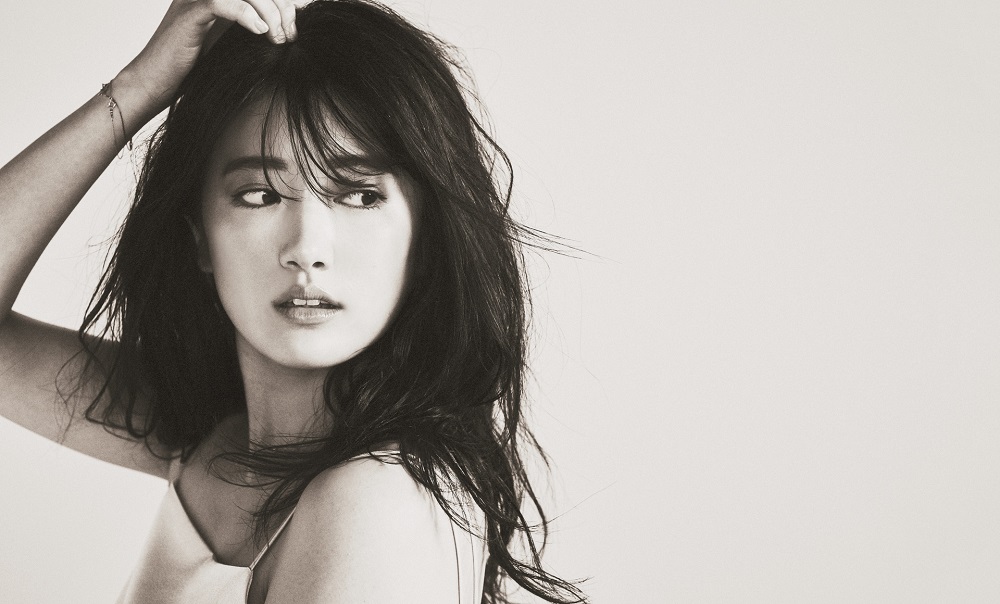 乃木坂46のメンバーとして、舞台にも挑戦しているひなちま。今、JJ モデルの仕事とはどう向き合ってる?
メンバーでもモデルをやっているコが多かったし雑誌が好きだから憧れはあったけど…自分の体型的に携われるとは思っていませんでした。でも、実際にJJモデルになって女のコのファンが増えたし、握手会で「JJを見て好きになりました」って言ってくれるコも多くて。メンバーからも「メークのこと教えて」と聞かれることも増えたんです! そんなふうに身近に感じてくれる人がいるなら、私みたいな立場も必要なのかなって思えるようになりました。
You are active as a member of Nogizaka46, and you are performing in stage plays as well. How are you facing your job as a JJ model at the moment?
There were many other members that were modeling, and I love magazines, so it was something I desired… but I thought I wouldn't be involved because of my body. However, when I actually became a JJ model, the number of female fans increased, and many girls tell me they love to see me in JJ at handshake events. Members also ask me "teach me about this makeup" more often! Having people close to me who feel that way, I came to realize that someone like me is needed as well.

モデルの仕事を始めて大変だったことってある?
アイドルや演技の仕事とは違って、切り取られる部分が静止画ですよね。その一瞬に一番いいものを見せなきゃいけないところは大変でした。毎月レギュラーで誌面に出られていなかったことも…正直、悔しかったです。母から「今月、JJ出るの?」って聞かれたときに「出てないよ」って答えるのがしんどいときもありました。モデルとしての仕事が減ると「何が足りてないんだろう?」と悩むことも多くなって。
でも、その悔しさはモチベーションにもなっています! 「みんなと同じじゃ必要とされない。自分だけの魅力がないとモデルとして成り立たない」と、髪色や眉を変えてみたり、カラコンをやめたり、自分の研究もするようになりました。実際に「どうかな?」って周りに相談すると、「そっちの方がいいって思ってたよ!」という反応もあったりして。やっぱり自分自身で動かなきゃいけないんだなって改めて感じました。
When you started working as a model, did you encounter difficulties?
It is very different from being an idol and performing, because it is all about still images. It is hard when you have to show your best self at that moment. Also the fact that I couldn't appear in the magazine every month as a regular… it was frustrating to be honest. There were times I got tired of my mother asking "did you appear in JJ this month?" and I had to answer "I didn't". And when my work as a model decreases, I worry a lot about what I am lacking.
However, that frustration also becomes motivation! "It's not necessary to be the same as everybody. If I don't have my own charm, I can't be a model", I thought and I changed my hair color and eyebrows, quit wearing colored contacts and started doing my own research. When I consulted with people around me, they told me it was better that way. I once again felt that I had to move on on my own.
アイドルの仕事にはどう向き合ってるの?
ここ最近、私はずっとアンダーで。1期生はほぼ選抜だったり、卒業したメンバーもいて、「同じスタートラインに立っIのに、なんでみんな先を走っているんだろう?」って思うこともあります。選抜に落ちてもファンの前では「頑張る!」って明るく言ってきたけど、本心は悔しくて。夏のライブでも、自分が選抜メンバーだったころの曲をステージ袖で見ていて涙が出ました。自分の不甲斐なさを感じたから、です。
How are you facing your job as an idol?
I've been an Under member for quite a while. Most of the 1st gen are in Senbatsu, and there are graduated members as well, so there are times when I think "why am I running behind while we were all on the same starting line?". Even when I got dropped from Senbatsu, I cheerfully told the fans I would do my best, but in reality I felt frustrated. Even during the summer live shows, I couldn't stop the tears when I watched a song being performed from the time I was in Senbatsu from the side. It was because I felt disappointment in myself.
以前のひなちまはすごく優等生 キャラなイメージだったけど、こうやって本音を言ってくれるようになったね。それはなぜ?
昔からすごく空気を読んでしまう人で、以前は自分の思いを言えずに我慢しちゃう部分がありました。でもここ最近、「無理するのはやめよう」って思えるようになったのも大きいかもしれません。握手会でも無理して元気でいるより、悩んでいたり弱い部分もありのまま伝えるようにしたら心が楽になったんです。本音で話すとファンのみんなも「もう頑張ってるから頑張れとは言わない。でも、ずっと応援してるから」って言ってくれて…。
悔しいことは悔しいって言った方が周りも自分も気持ちいいし、もっと周りを頼っていいんだなって気付きました。ずっとアイドルはマイナスなことを言っちゃいけないって考えていたけど、アイドルとはいえ、みんな「人」として見てくれているから…もう頑張りすぎなくてもいいのかなって思えるようになったんです。こういう思いも、最近は1期生に話せるようになりました。そんなとき、みんなアドバイスをくれたり励ましてくれたり。本当に感謝しています。
The former Hinachima had the image of a honor student, but you have become to say your true feelings. Why is that?
I have always been a person who can read the situation, and a part of me could be patient without expressing own feelings. But lately I started to think "don't overdo it", which might be a big reason. Even during handshake events, rather than trying to be in good spirits, it is easier for me to convey my worries and weaknesses as they are. When I talk honestly, fans say to me "I won't say to you to do your best because you are already doing your best. But I am always supporting you"…
I realized that talking about sad things makes both me and the people around me feel better, and I can rely on them more. I always thought that idols weren't supposed to talk about negative things, but even though they are idols, people still see them as people… so I came to think it's okay not trying too hard. I can talk about these things with other 1st gen members as well lately. When I do, everyone gives me advice and encouragement. I am truly grateful for that.
無理するのはやめようって思ったきっかけは?
一番のきっかけは「無理して明るくしなくていいよ」という母の言葉でした。それまでは自分の意見を言えずに周りに流されて、我慢していたものが溢れるまで気が付かない状態でした。家に帰ってから、涙が止まらなくなることもあったんです。そんなとき、「日奈は色々気にしすぎ。自分が硬くなると周りも硬くなるから、もっと力を抜いていいんだよ」という母の言葉に救われました。そして、マネージャーさんも、私がぽろっと弱音を吐いたときに「そんなに頑張らなくていいんじゃない?」って言葉をかけてくれて。それがきっかけで素の自分や本音をさらけ出せるようになりましたね。
What made you stop overdoing it?
Most of all the words of my mother, who said that it's okay not to force my cheerfulness. Until then, I went with the flow without being able to say my opinion and didn't realize in what state I was until the things I put up with overflowed. There were moments I couldn't stop crying once I returned home. At those times, my mother saved me with the words "You worry too much about various things. If you become stronger, so will your surroundings, and it will be easier to let things go". Also, when I voiced my complaints to my manager, he told me it's okay to stop persisting. That's what motivated me to show my real self and express my true feelings.
無理することをやめて、仕事での変化はあった?
いい意味で肩の力が抜けて、どんな仕事も楽しめるようになりました。今までの自分を振り返ると、全てに力んでいて、見ている人を疲れさせているような感じだったと思います。今までの「ドラマや舞台に出させてもらって忙しくしてるのに、どうして選抜に入れないんだろう?」という悩みにも、「メンバーの中でオンリーワンの存在にならなきゃ意味がない」って、やっと向き合えるようになってきたところです。
By doing so, did your work change?
By letting the tension go, I am able to enjoy any job. Looking back at it, I feel like I have made the people watching me tired by always exerting my strength. "Why can't I enter Senbatsu even though I am busy with drama and stage play appearances?" is another worry I am finally able to face, realizing that it is pointless to be the most outstanding among the members.
活躍の場が広がっているけれど、これからの目標は?
アイドルとしてはやっぱり選抜に入りたい。そのためには自分の武器を持つことが必要だと考えていて。例えば、メンバーやメークさんに「肌がきれい」と褒めてもらえることが多くて、そんなふうに周りから教えてもらえる強みを伸ばしたい。みんなから憧れてもらえるポイントを1つでも多く作りたいんです。
JJモデルとしては、もっともっと誌面に出ることが目標! 表現の幅を広げていきたいです。ドラマや舞台でグループ活動ができない時期もあるけれど、お芝居もモデルもグループあってこそのお仕事。それぞれの現場で得たもので乃木坂に貢献したいです。
You have expanded on your activities, but what is your goal from now on?
Being an idol, I want to enter Senbatsu after all. In order to do so, I think possessing my own skills is necessary. For example, members and makeup artists often praise me for having beautiful skin, and I want to gain strength from things like this being told to me. I want to realize as many admirable traits as possible.
As for being a JJ model, I want to appear on more magazine pages! I want to do expand on my expressions. There are periods in which I can't do activities for the group because of drama or stage play appearances, but both acting and modeling are jobs I owe to the group. I want to contribute to Nogizaka what I acquire from each job.
20 代のうちに叶えたいことは?
自分の特技が形になっているものがないし、30代、40代になってもお仕事は続けていきたいので資格を取りたいです。JJモデルになってから美容への興味が大きくなってきたので、オーガニックコーディネーターの検定は受けたいな。いくつになっても女のコがきれいになれたり憧れる世界にはいたいと思います。やりたいことや叶えたいことはいつもノートに書いていて、「ドラマに出たい」「舞台に出たい」にはチェックマークが付けられました。「JJのカバーになりたい」の項目にも…いつかチェックを入れられたらいいなと思います。
What do you want to achieve in your 20's?
I don't have any special skills, and I want to continue to work even in my 30's and 40's to acquire skills. Since I became a JJ model, my interest in beauty has grown, so I want to get a organic coordinator certificate. I want to be in a world where every woman can be beautiful, no matter the age. I always write the things I want to do and the things I wish for down in my notebook, and I was able to tick off "being in a drama" and "appearing in a stage play". There is also a note saying "appearing on JJ's cover"… I hope I can tick that off some day.