変化(*´-`)*666日奈
Change (*´-`)  * 666 Hina
3rd September 2019
Original: http://blog.nogizaka46.com/hina.higuchi/2019/09/052377.php
夏の全国ツアー2019
神宮球場でラストを迎えました~!!!
観て下さった全ての皆さん、
ありがとうございました☆
The last shows of the National Summer Tour 2019 in Jingu Stadium have passed!!!
Everyone that came to see us, thank you very much. ☆
夏は毎回お世話になっている神宮球場さん。
みんなそれぞれ思い入れがあって、
ライブ中、ふと昔のことが走馬灯のように思い出される瞬間があります。
We are indebted to Jingu Stadium every summer.
Everyone has an emotional attachment to it, and during the live shows, there are times when suddenly old memories pass by like a revolving lantern.
今回の神宮球場ライブをもって、
キャプテンのれいかが卒業でしたね。
何だか今も実感がありません。
同期の1期生が羽ばたいていく姿を見送るのは、誇らしく思う一方で寂しい気持ちも溢れてきます。
長いようであっという間の8年間。
This time on one of the Jingu Stadium live shows, Captain Reika graduated.
Somehow I don't feel anything at the moment.
Seeing someone from the same 1st generation spread her wings, I feel proud but lonely at the same time.
8 long years flew by in the blink of an eye.
れいかが作り上げてくれた乃木坂は、
とっても居心地が良くて、みんな思いやりがあって、本当に素敵で優しくて、
愛に溢れたグループ♡
The Nogizaka that Reika constructed is a group that's very comfortable, where everyone is considerate, and that's very lovely, gentle and overflowing with love. ♡
ダンケシェーンみたいになっちゃうけど…
改めて「やっぱ乃木坂だなぁ!」って、
心の底から思いました( ´ ▽ ` )
It's like Danke Schön, but…
Once again, I thought from the bottom of my heart "Yappa Nogizaka Dana!" ( ´ ▽ ` )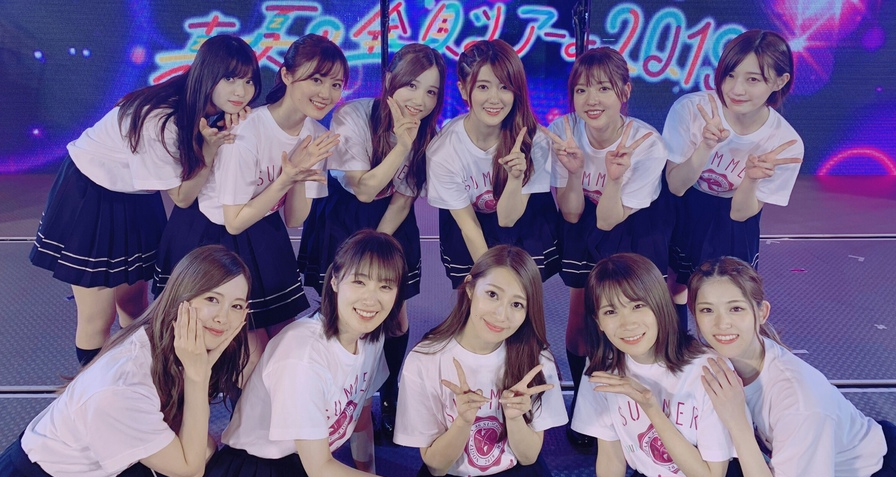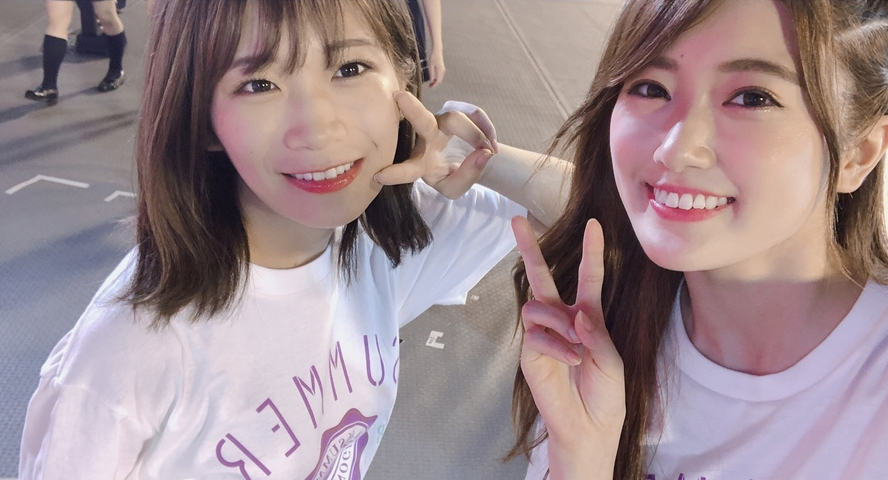 みんな大好き*
次のステップへ進むために、1期生も少しずついなくなってしまうのはとても寂しいけれど…
今回のライブをみに来てくれた卒業生のみんなに会ったら、卒業しても乃木坂という一つの家族であることは変わりないんだなと感じて、
嬉しくて涙が出てきました。
I love everyone. *
In order to take the next step, the 1st generation will disappear little by little, which is very lonely, but…
When I met all the graduates that came to see the live show this time, I felt that despite the graduations, the feeling of one Nogizaka family hasn't changed and it made me cry with happiness.
かけがえのない仲間に出会えて、幸せです。
I am happy for meeting these irreplaceable friends.
大阪公演と、神宮公演1日目には、
かずみん主催のユニットでMy ruleを披露したよ!
チーム魔雲天(マウンテン)。
初めて特攻服を着られて、テンションが上がりました!笑
On the Osaka performance and the Jingu first day performance, My rule was performed by a unit created by Kazumin!
Team Mountain.
It was the first time I wore a long biker gang jacket, and I was really excited! (lol)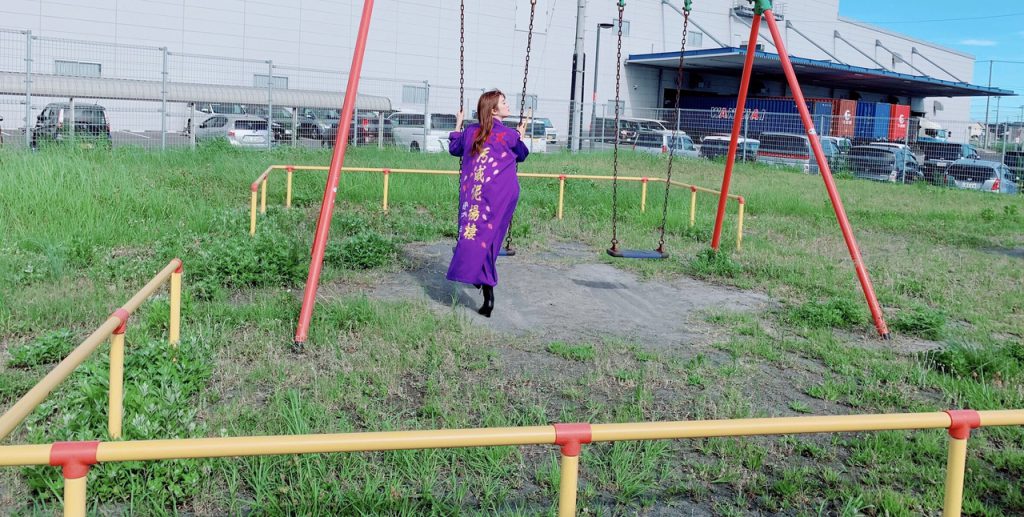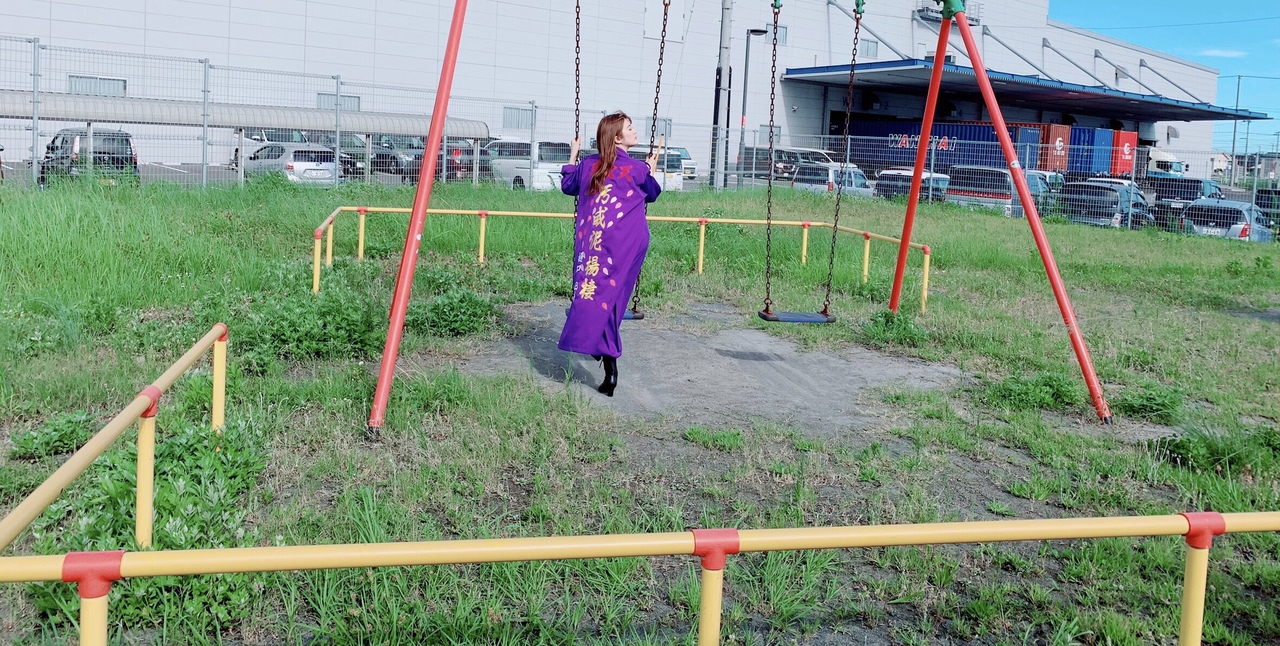 私の背中には、「おいでやんす」って漢字で刺繍されています。笑
On my back, "Oide Yansu"* is embroided in Kanji. (lol)
[ *Not sure what the exact meaning of this phrase is. -Ed.]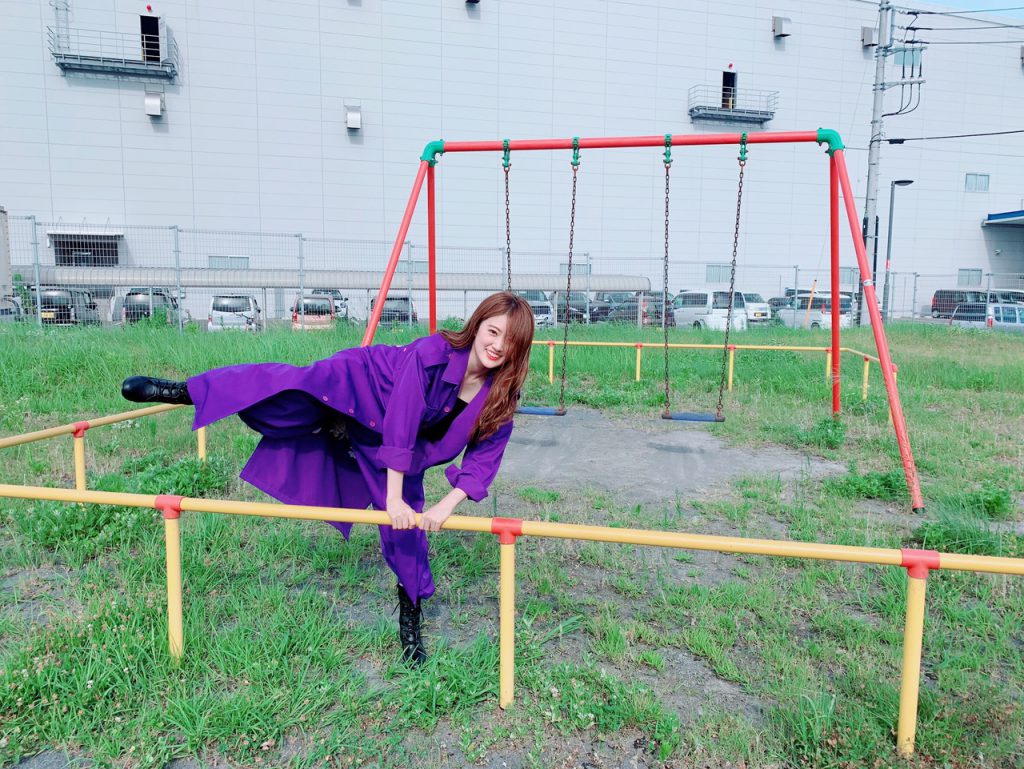 貴重な経験ができて、良かった☆笑
ドラマのようにMy ruleのソロを歌えたことも良い思い出(*´꒳`*)
かずみんありがとう♡
I am glad for this precious experience. ☆ (lol)
Being able to sing My rule solo like in a drama is a nice memory as well. (*´꒳`*)
Thank you Kazumin. ♡
"うちらのルールは仲間を大切に!
そこんとこヨロシク!"
またどこかで披露できますように♪
"Our rule is to care for our friends!
I am counting on you!"
I hope to perform it again somewhere. ♪
さあ!ライブが終わり、10月11月の舞台へと気持ちを切り替えなきゃ!!!
がんばるよ~!!☆
All right! The live shows are over, and I have to focus on the stage play in October and November!!!
I'll work hard~!! ☆
ライブ後すぐに、気分転換も兼ねて…
明るかった髪色から…
After the live shows, I immediately changed my look…
From bright-colored hair…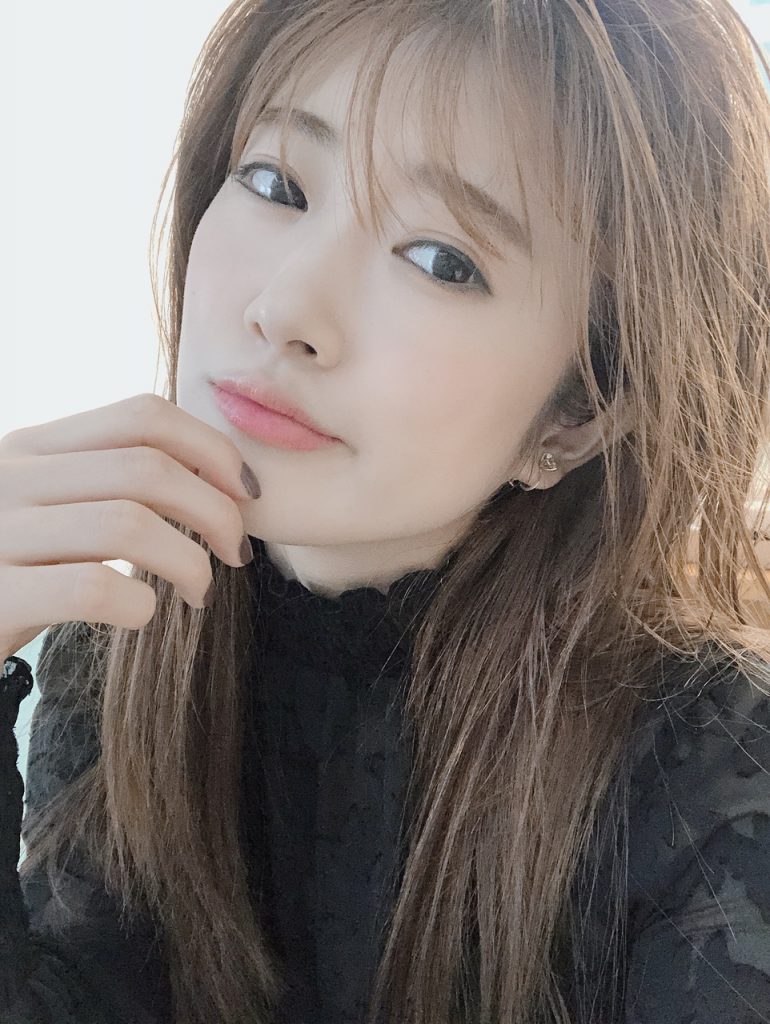 ↓
↓
↓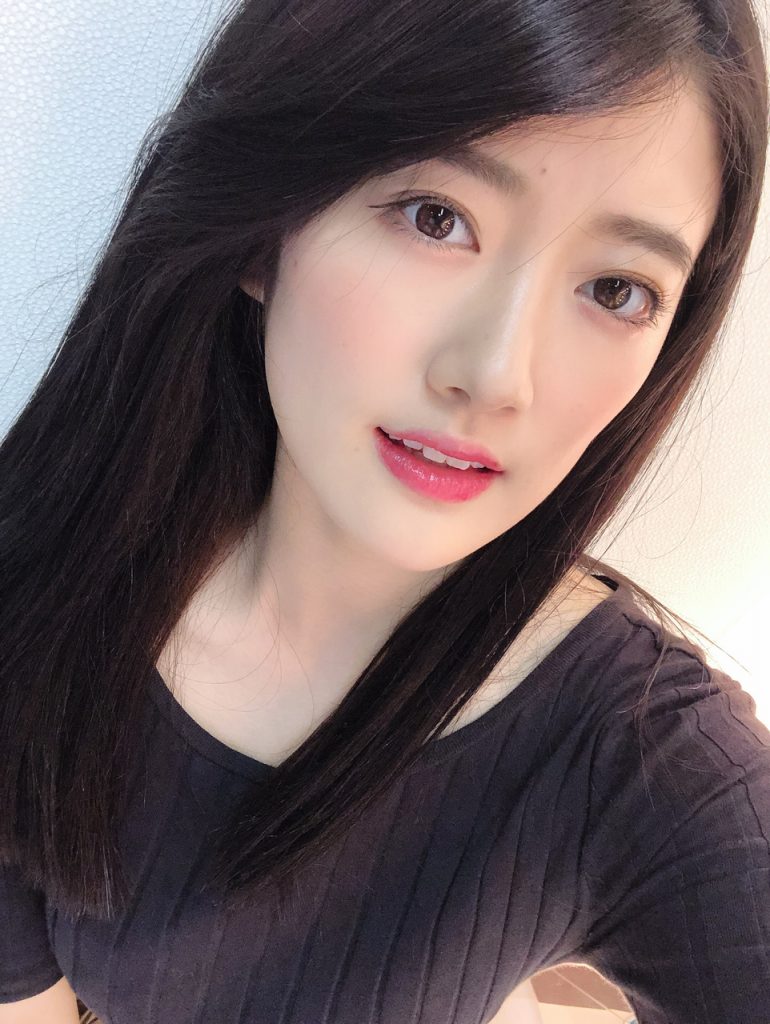 黒髪に戻りました!!!
眉毛も自眉を活かした黒眉!!!
しばらくは暗い髪色でいます*
こちらの日奈もよろしくお願いします^ – ^
… back to black hair!!!
I could use the natural black color of my eyebrows!!!
It has been a while since my hair was this dark.*
Please continue to support this version of me as well. ^ – ^
お知らせです(*´꒳`*)
Notices. (*´꒳`*)
◎ドラマ「焼き肉プロレス」
#dTV 毎週木曜ひる12:00~
#テレビ大阪
毎週水曜深夜1:00~
#静岡放送SBSテレビ
7月26日(金)スタート
#TOKYO MX
8月6日(火)スタート
毎週火曜深夜1:40~
#CSホームドラマチャンネル
#TVer
7月3日(水)25:30~
#AbemaTV
テレビ大阪での放送後 深夜1:30~
◎Drama "Yakiniku Pro Wrestling"
#dTV every Thursday at 12:00 noon
#Osaka TV
Every week on Wednesday evening at 1:00~
#Shizuoka Broadcasting SBS TV
Starting on 26th July (Friday)
#TOKYO MX
Starting on 6th August (Tuesday)
Every week on Tuesday evening at 1:40~
#CS Home Drama Channel
#TVer
3rd July (Wednesday) 25:30~
#AbemaTV
After the Osaka TV broadcast, late at night 1:30~
◎焼肉プロレスのDVDの発売が決定しました!
発売日は12月4日!詳しくは、番組HPまで♡
#テレビ大阪ホームページ
http://www.tv-osaka.co.jp/niku_pro/news/
#バップホームページ
http://www.vap.co.jp/category/1566530869761/
◎ A DVD release of Yakiniku Pro Wrestling has been announced!
The release date is 4th of December. Details are on the programs homepage. ♡
#Osaka TV homepage
http://www.tv-osaka.co.jp/niku_pro/news/
#VAP homepage
http://www.vap.co.jp/category/1566530869761/
◎ミュージカル『ラヴズ・レイバーズ・ロスト-恋の骨折り損-』
東京10月1日~10月25日
兵庫11月1日~11月4日
福岡11月9日~11月10日
愛知11月16日~11月17日
女子チームPV「Hey Boys」♪
https://youtu.be/cHGBVGZTgkw
↑聴いてね♡
◎Musical "Love's Labour's Lost"
Tokyo, 1st October ~ 25th October
Hyogo, 1st November ~ 4th November
Fukuoka, 9th November ~ 10th November
Aichi, 16th November ~ 17th November
Girl's team PV "Hey Boys"♪
https://youtu.be/cHGBVGZTgkw
↑ Please watch it. ♡
今日も幸せな1日でありますように*
I hope you have a great day. *
大好き
日奈
Love,
Hina