あつい夜をありがとう^_^654*日奈
Thank you for a warm evening 654 * Hina
25th May 2019
Original: http://blog.nogizaka46.com/hina.higuchi/2019/05/050856.php
こんばんは☆
今日も1日お疲れ様です。
Good evening. ☆
Thanks again for today.
昨日は横浜アリーナにて、
アンダーライブがありました!!!
Yesterday was the Under live show in Yokohama Arena!!!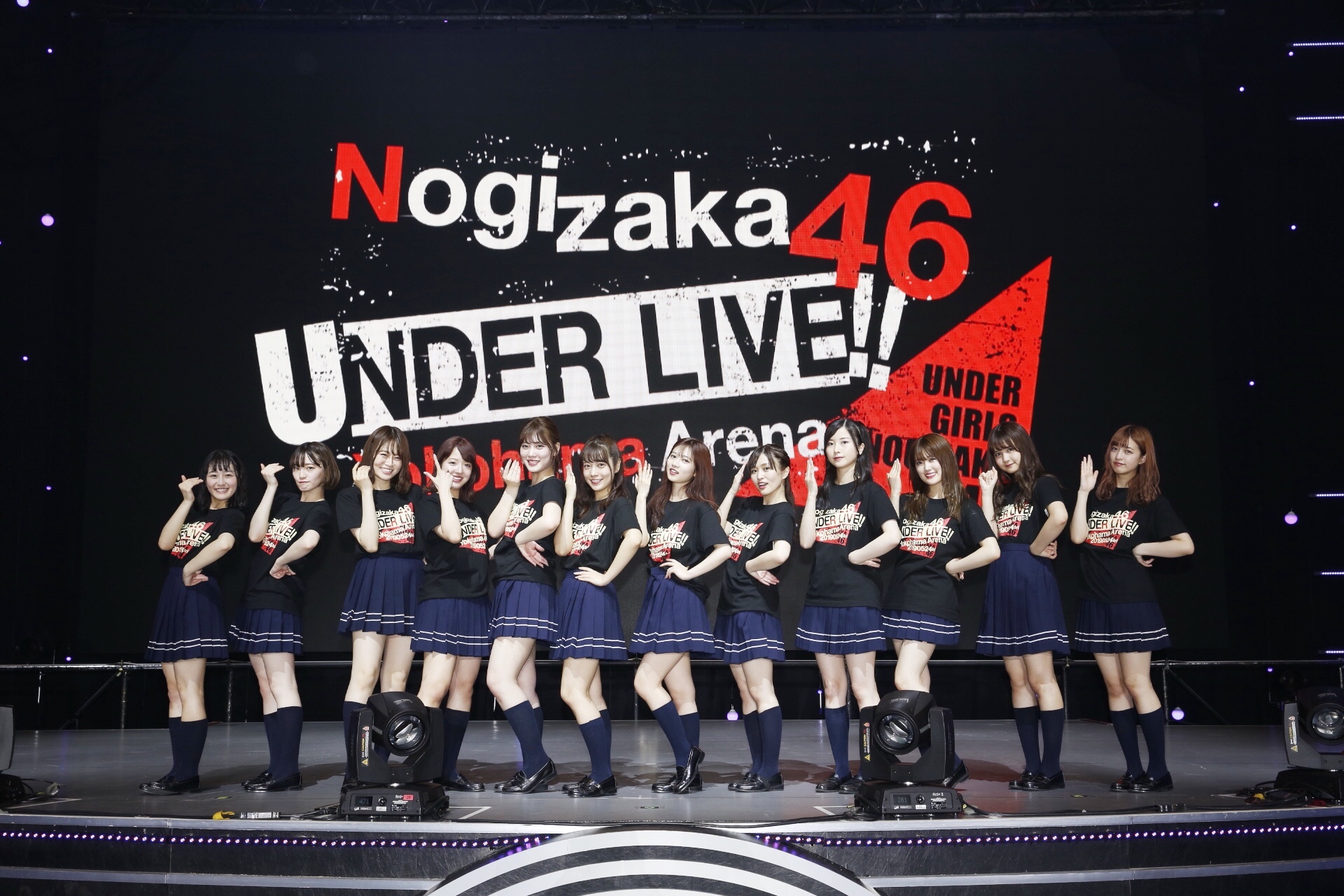 来て下さったみなさん、
dTVでご覧になって下さったみなさん、
ありがとうございました♡
Everyone that came, and everyone that watched it through dTV, thank you very much. ♡
[Romaji titles are behind the song titles for readability. -Ed.]

~over ture~
dance inst
*滑走路 (Kassouro)
*その女 (Sono Hito)
*ブランコ (Buranko)
*シークレットグラフィティー (Secret Graffiti)
*春のメロディー (Haru no Melody)
~mc~
*自惚れビーチ (Unubore Beach)
*13日の金曜日 (Juusannichi no Kinyoubi)
Against
釣り堀 (Tsuribori)
心のモノローグ (Kokoro no Monologue)
*2度目のキスから (Nidome no Kiss Kara)
~mc~
*アンダー (Under)
*あの日 僕は咄嗟に嘘をついた (Ano Hi Boku ha Tossa ni Uso wo Tsuita)
*ここにいる理由 (Koko ni Iru Riyuu)
*嫉妬の権利 (Shitto no Kenri)
*日常 (Nichijou)
*狼に口笛を (Ookami ni Kuchibue wo)
~mc~
*転がった鐘を鳴らせ!(Korogatta Kane wo Narase!)
*ハウス!(House!)
*扇風機 (Senpuuki)
*ダンケシェーン (Danke Schon)
*涙がまだ悲しみだった頃 (Namida ga Mada Kanashimi Datta Koro)
~mc~
*誰よりそばにいたい (Dare Yori Soba ni Itai)
アンコール!(ありがとうございます♡) (Encore! Thank you♡)
*生まれたままで (Umareta Mama de)
*ロンマンスのスタート (Romance no Start)
*左胸の勇気 (Hidari Mune no Yuuki)
~mc~
*泣いたっていいじゃないか?(Naitatte Ii Ja Nai Ka?)
~mc~
*乃木坂の詩 (Nogizaka no Uta)
アンダー曲とカップリング曲のみで構成されたセットリストでした☆
It was a set list that consisted only of Under songs and coupling songs. ☆
会場全体で盛り上がれる曲から、
ハードだけど息を合わせて踊る曲。
メンバーそれぞれが、このライブで沢山の表情を魅せることができたのではないかなと思います。
Because the songs excited the whole venue, it was hard to breathe and dance at the same time.
I think it was a live show in which each member could charm with many facial expressions.
ユニットコーナーでは、
2度目のキスからに参加!
During the unit corner, I joined Nidome no Kiss Kara!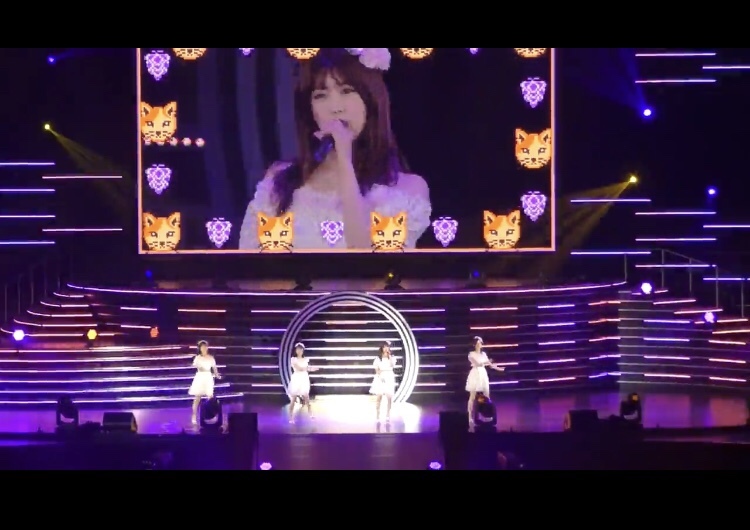 衣装も髪飾りも、ただただ可愛くて…
ちょっぴり恥ずかしかった(////)笑
スタンバイ直前まで琴子に、
「恥ずかしい~~~」って言って騒いでたの。笑
The costumes as well as the hair ornaments, they were absolutely lovely…
and also a bit embarrassing. (////) lol
"It's embarrassing~~~", Kotoko exclaimed until we had to get ready. (lol)
真夏軍団のみんなが観に来てくれていたので、全力で頑張りました!笑
声援ありがとうございました♡
Because everyone from Manatsu Gundan came to watch, I did my absolute best! (lol)
Thanks for the support. ♡
タオルや団扇もありがとう♪
ステージや外周、
そしてトロッコでスタンドへ行った時に、
私の名前が書かれたタオルや団扇をいっぱい見つける事ができて嬉しかった(´;ω;`)♡
日奈カラーのサイリウムもありがとう♡
とっても幸せです。
Thanks for the towels and uchiwa as well. ♪
From the stage, the outer perimeter as well as from the rail car, I saw a lot of towels and uchiwa with my name on it, so I was happy. (´;ω;`)♡
Thanks for the psyllium in my colors as well. ♡
I am very happy.
心の奥底にある闘志を、
燃え上がらせてくれる…
奮い立たせてくれる…
それが「アンダーライブ」!
最高でした!!!
いつも応援して下さるみなさん、
ありがとうございます。
It flares up the fighting spirit from the bottom of my heart…
It cheers me up…
It's the Under live show!
It's the best!!!
As always, thanks to everyone for your support.
これからも頑張るからね☆
I will continue to do my best.☆
今日は4期生。明日は選抜。
みんなが無事に駆け抜けられますように…
良いバトンを繋げられたと思っています!
Today is the 4th gen show. Tomorrow is Senbatsu.
I hope everyone will go through it safely…
I think we were able to pass a good baton!
かりんちゃん。
Karinchan.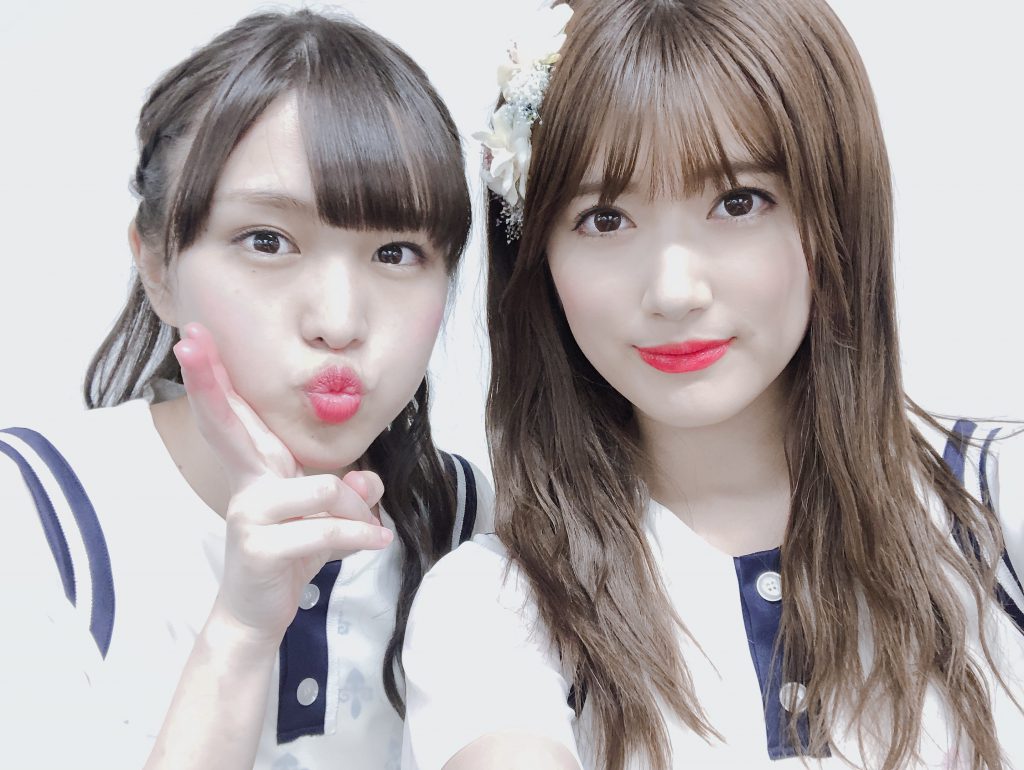 いつも前向きなかりんに、
何度も救われてきました。
かりんの心強さ…安心感…
誰もが頼りにしてしまう存在。
Karin, who is always positive, came to rescue me many times.
Karin's reassurance… and her sense of security…
She is an existence everyone can rely on.
昨日のライブで読んでくれたお手紙、
その中の、
「1期生のみんな 乃木坂らしさを作り上げてきてくれてありがとうございました。まだまだみんながいる乃木坂を見ていきたいです。10年後も乃木坂にいて下さい。」
って言ってくれたのが…
何だかとても嬉しかった。
In the letter she read during yesterdays live show, she said "Everyone from the 1st gen, thank you for creating Nogizaka as it is. I want to see much more of Nogizaka with everyone there. Please stay in Nogizaka for 10 more years".
Somehow, it made me very happy.
今までの自分を肯定して貰えた気がして、
一気に涙がこみ上げてきました。
I felt reassured of myself, and the tears welled up at once.
ご家族、友達、
スタッフさん、メンバー、
そしてファンの皆さん。
全方向に気遣いと思いやりを持てる
かりんが、最後まで格好良かったです。
ずっと大好き♡
Family, friends, staff, members, and all of the fans.
Karin, who is considerate and caring to every one of them, she was great until the end.
I'll always love you. ♡
ゆったん。
Yuttan.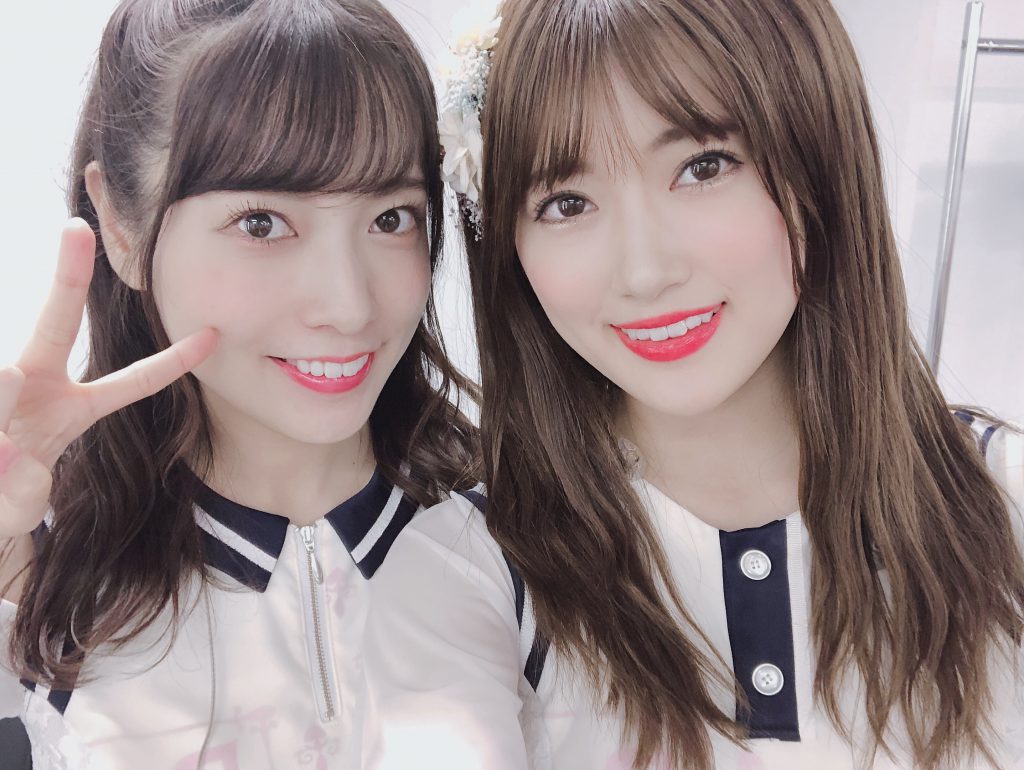 同じ1期生として、
結成当初から頑張ってきました。
ゆうりは周りを楽しませてくれる素敵な女性。
幸せを運んできてくれる人だなって思います。
As a fellow 1st gen member, she worked hard since the formation.
Yuuri is a lovely woman that spreads joy to those around her.
She is a person that brings happiness.
昨日のライブ、13日の金曜日で、
涙がこみ上げて歌えなくなってしまっている
ゆうりの姿が頭から離れません。
いつも明るく笑顔だからこそ、
昨日はゆうりがとっても愛おしく感じました。
ぎゅーってしたくなった。笑
I can't get the image of Yuuri, who ended up crying and not be able to sing during yesterday's live show's Juusannichi no Kinyoubi, out of my head.
Because she is always smiling brightly, yesterday's Yuuri was very precious.
I wanted to hug her. (lol)
2度目のキスからを一緒にパフォーマンスできたこと、ゆうりとの思い出が増えて嬉しかったよ♡
涙をためながら、「2度目のキスから、一緒にやってくれてありがとう。嬉しかった!」って言ってくれたゆうりをみて、
私も涙が溢れました。
ずっと大好きです♡
Being able to perform Nidome no Kiss Kara with her, I made another memory with Yuuri which made me happy. ♡
When I saw Yuuri saying "Thanks for doing Nidome no Kiss kara together. I was happy!" while crying, my tears also overflowed.
I will always love you. ♡
いつも思うこと…
乃木坂って本当に最高だなぁ(*´ω`*)
I always think…
Nogizaka truly is the best. (*´ω`*)
やっぱ乃木坂だな!笑
It's Nogizaka after all! (lol)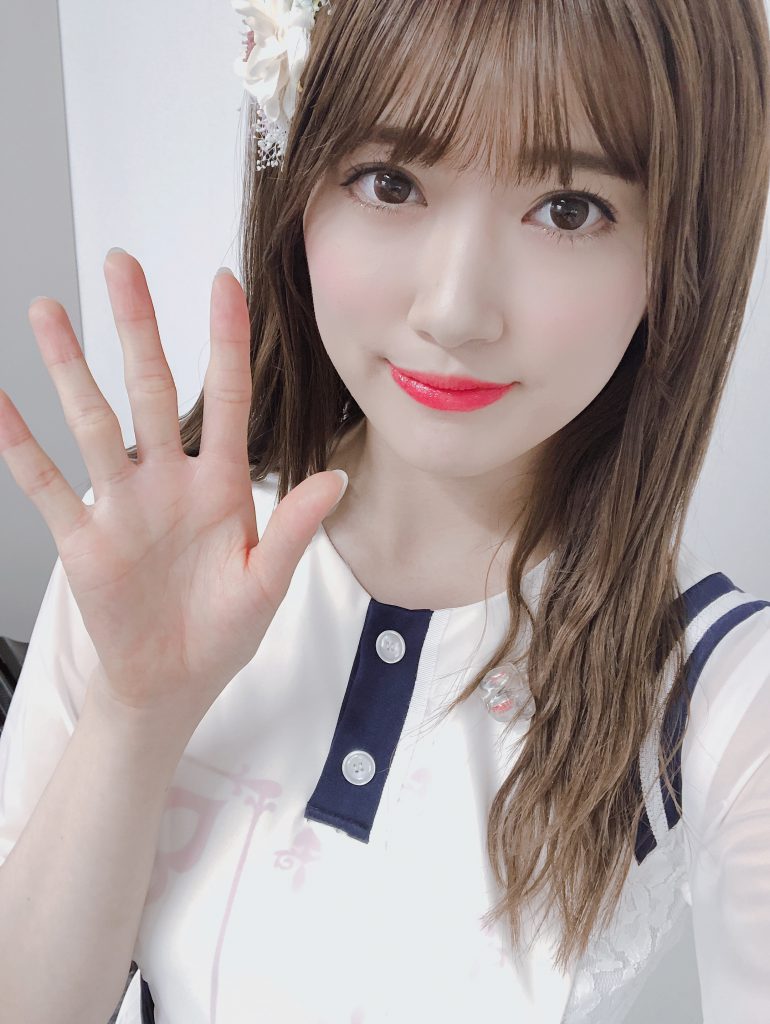 だな!笑
That's right! (lol)
読んでくれてありがとう!
Thanks for reading!
お知らせ(*^o^*)
Notices (*^o^*)
○明日20:05~22:55、
NHKラジオ第1「らじらー!サンデー」
出演するよ☆
○ Tomorrow 20:05 ~ 22:55
NHK Radio 1 "Rajiraa! Sunday"
I'll appear. ☆
○明日!23:30~24:00 TBSチャンネル1 「乃木坂46えいご(のぎえいご)#37」
http://www.tbs.co.jp/tbs-ch/item/v2744/
○ Tomorrow! 23:30 ~ 24:00 TBS Channel 1 "Nogizaka Eigo (Nogieigo) #37"
http://www.tbs.co.jp/tbs-ch/item/v2744/
○JJ発売中♡
○ JJ now for sale ♡
宜しくお願いします☆
Thanks in advance. ☆
大好き
ひな
Love,
Hina