+GOLD FISH 653*日奈
+GOLD FISH 653 * Hina
23rd May 2019
Original: http://blog.nogizaka46.com/hina.higuchi/2019/05/050812.php
こんにちは☆
Hello. ☆
今日も楽しみながら過ごしていますか?
Are you doing something pleasant today as well?
5/10~5/19まで紀伊國屋ホールにて
行われていた、舞台「+GOLD FISH」。
千穐楽まで
シンシアとして全うしました!笑笑
From 10th May to 19th May, the stage play "+GOLD FISH" took place in Kinokuniya Hall.
Until the final performance, I fulfilled the role of Cynthia! (laughs)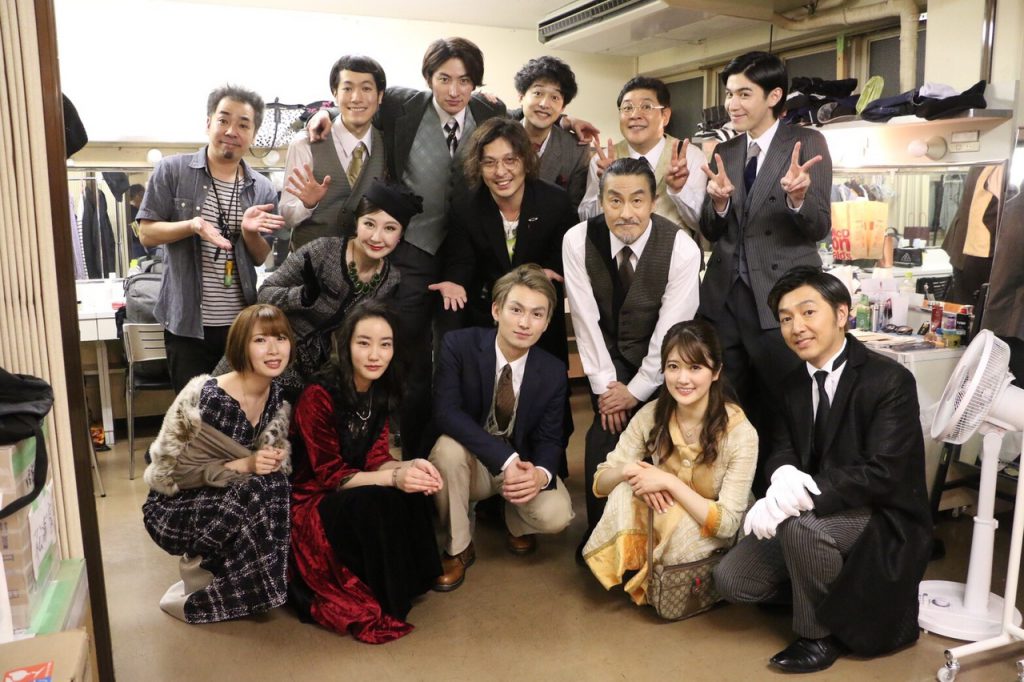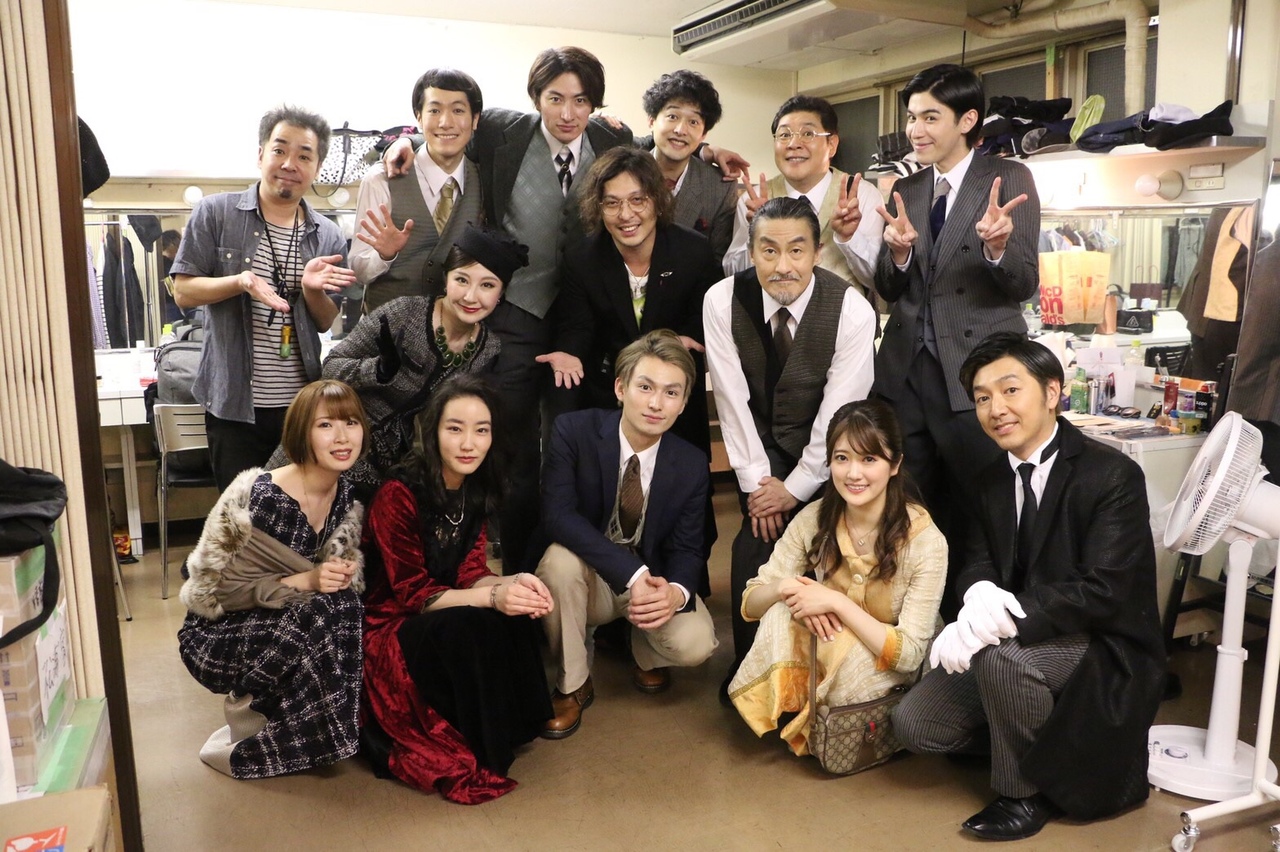 シンシアは、クラリスの旦那さん
アーチボルトを愛し、
クラリスと出会う前のアーチボルトと先に出会いたいと願い、
ミステリーの館に参加した…
自信がなく気弱だけど…
嫌いな人には結構な悪い口であだ名をつける…
過去を振り返りたい人たちが集まり、
事件に巻き込まれながら、
展開されていくミステリーストーリーでした。
Cynthia is in love with Claris' husband Archibald, and because she wants to meet Archibald before Claris does, she joins a mystery house…
She is fainthearted and doesn't have confidence but…
She gives the people she hates really bad nicknames…
People that want to change the past gather, and while she gets dragged into affairs, it becomes a mystery story.
わたし史上、初の悪いお口。笑
新鮮で面白かったよ( •̤ᴗ•̤ )
It was the first time I ever used foul words. (laughs)
It was fresh and interesting. ( •̤ᴗ•̤ )
観劇して下さった全ての皆さん、
ありがとうございました!
Everyone that came to the theater, thank you very much!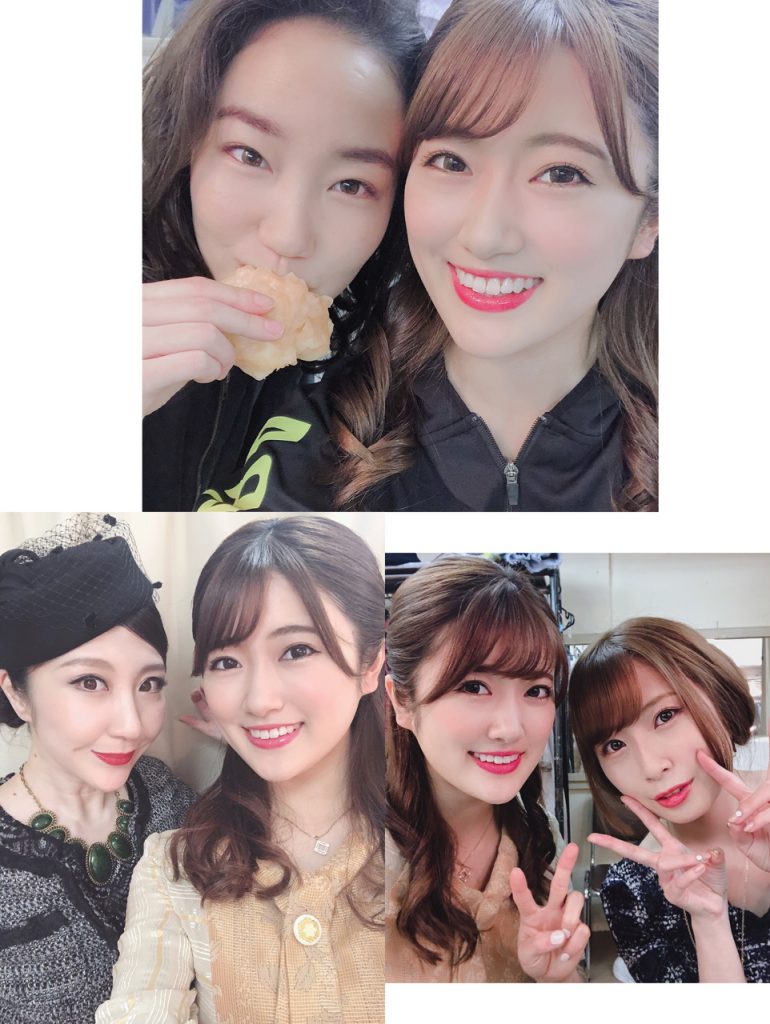 クラリス役、清水葉月さん。
アーシュラ役、高柳明音さん。
エヴリン役、西丸優子さん。
Shimizu Hatsuki-san, who plays Claris.
Takayanagi Akane-san, who plays Ashura.
Nishimaru Yuuko-san, who plays Evelyn.
キャストの皆さん、
スタッフさんから、沢山のことを教えて頂きました。
舞台を通じて出会えるご縁を
とても有り難く、嬉しく思います♡
I learned a lot of things from the whole cast and staff.
I am very grateful and happy I could meet them through this stage play. ♡
登場するキャラクターや、
発する台詞、
一つ一つの存在に重みがあって、
稽古を重ねるごとに、面白さを感じ…
この舞台のファンになっている自分がいました。
とても素敵な舞台に携わることができて幸せです。
All the characters that appear, all lines that are said, each one is important, and I enjoyed each rehearsal…
I myself became a fan of this stage play.
I am happy I could be a part of this very wonderful stage play.
とても勉強になりました。
毎日が新しい発見で…演じることの楽しさを
改めて感じたよ!!!
I learned a lot from it.
Every day there were new discoveries… once again I felt the pleasure of performing!!!
「SHOW BOY」
「ラヴズ・レイバーズ・ロスト」
嬉しいことに…まだまだ舞台に立つ機会を頂けているので、これからも精一杯頑張ります!
"SHOW BOY"
"Love's Labour's Lost"
I am glad to have the chance to stand on the stage again, so I will continue to try my hardest!
明日は、アンダーライブ!!!
舞台にライブに盛り沢山☆
来てくださる皆さん、一緒に熱く!
盛り上がりましょう!♡
Tomorrow is the Under live show!!!
A diversity of stage plays and live shows. ☆
Everyone that comes, let's have a blast together!
Let's get excited! ♡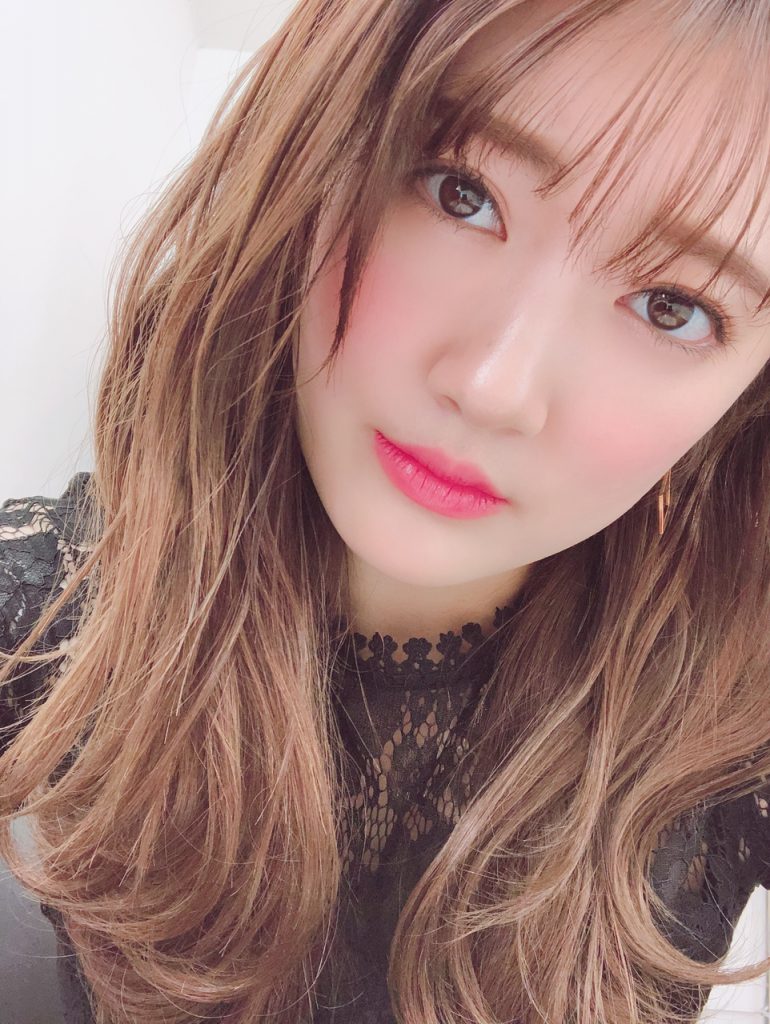 今日は18時からのぎおび担当です(*^o^*)
ぜひみてね♡
Today at 18:00, I am in charge of Nogiobi. (*^o^*)
Be sure to watch it. ♡
忙しい日々が続いていますが…
Busy days will continue to come but…
姪っ子に会って癒されてきました♡
meeting my niece healed me. ♡
今日も皆さんにとって
素敵な日々でありますように^_^
I hope everyone will have a fantastic day as well. ^_^
大好き
ひな
Love,
Hina